ResMed Acquires HB Healthcare
Sunday, March 10, 2019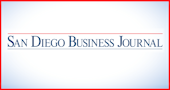 San Diego-based ResMed, maker of cloud-connected sleep and respiratory care devices, has acquired South Korean company HB Healthcare for an undisclosed amount.
HB Healthcare is a privately held medical equipment provider. ResMed intends to reach "millions more patients" through HB Healthcare's network, the company said in a news release.
ResMed, which has sold sleep and respiratory care devices in Korea for more than a decade, believes the market there is still vastly underpenetrated. In an encouraging sign for the company, the South Korean government recently began reimbursement of sleep apnea diagnosis and CPAP devices, ResMed said.
Notably, through insurance South Koreans can rent one of ResMed's ventilators.
One in five Korean adults is believed to have sleep apnea, according to a study by Ansan Hospital, Korea University and the Korea Center for Disease Control and Prevention.
ResMed has been on an acquisition spree in the last year, notably buying MatrixCare for $750 million.