Pet Food Drive Highlights Role That Animals Play in the Lives of Many
Sunday, March 10, 2019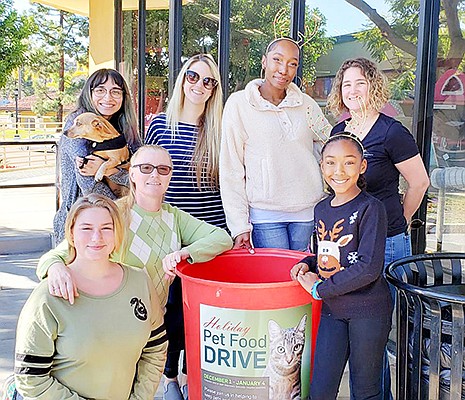 Veterinary Specialty Hospital's seventh annual Holiday Pet Food Drive donated 8,310 pounds of pet food to the San Diego Food Bank, which translated into more than 11,000 meals to hungry companion animals across San Diego County. More than 170 pounds plus cash to purchase more was collected.
More than one in six people in San Diego County face the threat of hunger every day. Too often enough, individuals with companion animals will forgo their own nutrition to make sure their pets eat. During these times many will share what little food they have with their pet, and others will be forced to make the decision to surrender the animal to a shelter. ASPCA reports that approximately 6.5 million animals enter U.S. animal shelters nationwide every year, with more than 1.5 million euthanized.
Working in partnership with the Jacobs and Cushman San Diego Food Bank, Veterinary Specialty Hospital holds its annual Holiday Pet Food Drive from December through January to help keep pets and families together.