Apple Boosts Planned Headcount for San Diego Campus
Wednesday, March 6, 2019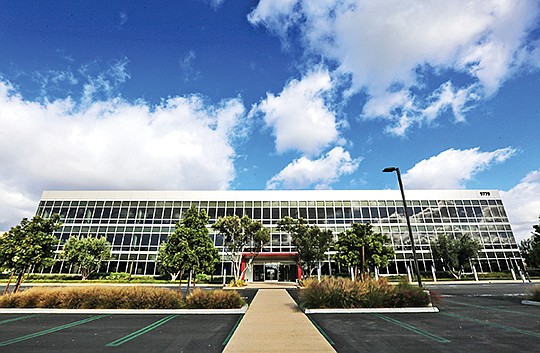 Months after Apple Inc. first announced it would open a new, 1,000-person campus in San Diego, the company upped its planned headcount to 1,200 employees.
San Diego Mayor Kevin Falconer and Kristina Raspe, Apple Vice President of Global Real Estate and Facilities, made the announcement at the Westfield UTC mall on March 6. They said nearly 200 of the employees would be in place by the end of the year.
"We were excited to announce in December that we planned to grow our presence here and add one thousand jobs, and then Mayor Faulconer and members of his team very thoughtfully and convincingly walked us through everything the San Diego region has to offer," Raspe said in a news release. "So we went back and sharpened our pencils and increased our investment."
Details have been fuzzy since Apple first announced plans for the new campus in December. Apple hasn't confirmed a location for the planned offices, but brokers have pinpointed a likely site at the Eastgate Terrace building in UTC.
On Wednesday, the company said the campus would include a mixture of lab, office and research space. The company also said the planned site would be serve as a "principal engineering hub" for Apple, with new positions in "a number of specialty engineering fields," including hardware and software technologies. Some of those positions include cellular modem engineers, according to recent job postings.
It's worth noting that the planned jobs will be in chipmaker Qualcomm Inc.'s backyard. Apple and Qualcomm have been embroiled in a series of lawsuits since 2017. On March 4, jury selection began for Qualcomm's two-week patent trial against Apple at the U.S. District Court in San Diego.
Apple had previously used Qualcomm's modems in all of its phones, but began incorporating Intel's modems into some of its phones, starting with the iPhone 7.
Apple currently employs 600 at its five retail stores in San Diego.