PROPERTY: PROVIDERS FIND VALUE IN HAVING MORE PEOPLE, SCALE AND SIZE
Special Report: Coworking Competition Likely to Lead to More Consolidation
Tuesday, March 5, 2019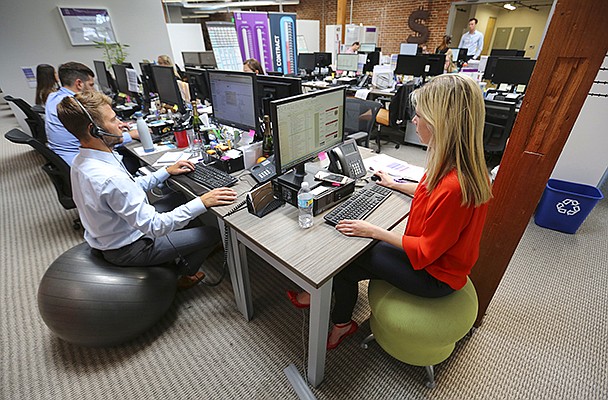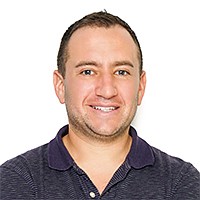 After running his coworking business for four years, Jay Chernikoff saw an opportunity to grow. He sold his two-location company, DeskHub, to Santa Monica-based Cross Campus in January.
"It just made sense, putting things together," he said. "I've known (Cross Campus CEO) Ronen Olshansky for a while. He and I met when we were both getting started in the business. We were running different markets, but had a similar sort of thesis on what coworking could be."
DeskHub was one of the first coworking spaces to open in San Diego, when Chernikoff opened its Little Italy location in 2015. The concept caught on quickly, and DeskHub rapidly expanded in size. Now, at 23,000-square feet, it's among San Diego's larger independent coworking spaces.
"There's always the benefit of being one of the first ones into the market," Chernikoff said. "It has to be convenient, offer good space and good amenities. The Little Italy location did that."
As more locations open across the San Diego metro, the coworking business has become increasingly competitive. According to a 2018 report by Cushman & Wakefield, coworking's share of office space is expected to triple in the next decade. But for most companies, it's also a low-margin business; most coworking users keep a lease for one year or less on average.
In the long-term, according to the report, there will likely be consolidation, as most coworking providers are relatively new and relatively small.
"Like any industry, you're going to see people who keep things independent and run a successful small business, and you will see people who would rather be part of a larger network," Chernikoff said. "I think there will be some consolidation. There is value in having more people, scale and size. It's an interesting balance."
Combined with DeskHub, Cross Campus will now manage a total of 220,000 square feet across seven locations. Chernikoff, who is staying on as Cross Campus' chief marketing officer, said the merger would help with some of DeskHub's staffing and back-end systems, such as conference room booking, while keeping the feel of a niche coworking space. Terms of Terms of the deal were not disclosed.
The merger will also give Cross Campus an advantage in attracting larger clients, who will now have a place to drop in to work whether they're in San Diego, Los Angeles or Arizona. The companies have 2,500 members combined, according to Cross Campus.
"At this point, people still mentally associate coworking with startups, but we've got a wide swath of companies from one employee to 50 or 60," Chernikoff said. "More and more people who we wouldn't have expected to look at coworking are seeing it as a real opportunity. … Not only can you (use coworking to) integrate your company into the community, but it can also be a benefit that you can work remotely."
Even as the competition heats up, Chernikoff seemed optimistic about Cross Campus' prospects. It takes more than a vacant office space and some furniture to make a successful coworking space.
Chernikoff said building a good coworking space involves finding the right combination of communal spaces and offices, curating ideas for connecting members, and a little bit of luck.
"I think there's more of an art to it than a science," he said. "It's understanding the market, the people who come into your space and how they interact."
Startups and software reporter Elise Reuter can be reached at ereuter@sdbj.com or 858-277-6971.