Platform for Robots, New Chips Take Center Stage in Barcelona
Tuesday, March 5, 2019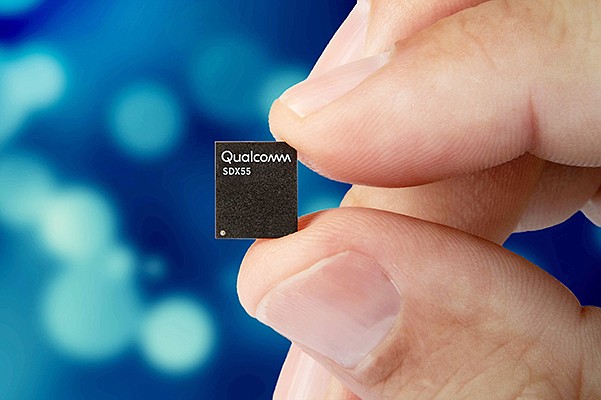 Amid a flurry of announcements at Mobile World Congress for connected cars, laptops and factories, Qualcomm Inc. unveiled a new platform specifically designed for robotics. In a first for the company, Qualcomm (NYSE: QCOM) built a set of hardware and software tools to help manufacturers develop everything from consumer robots to industrial robots, dubbed the Qualcomm Robotics RB3 Platform.
Currently, Qualcomm's technologies are used in everything from Sony's cute robotic dog, Aibo, to San Diego startup Brain Corp.'s industrial cleaning products.
The platform includes Qualcomm's AI engine for machine learning and computer vision, 4G LTE connectivity, as well as mapping and navigation capabilities. Later this year, Qualcomm plans to add 5G support for the platform, which will be especially important for industrial robotics.
In the future, Qualcomm expects 5G will be important for industrial use cases, with machines requiring low latency and the ability to transmit lots of data before they can go wireless. Qualcomm also announced on Feb. 25 a research collaboration with Robert Bosch GmbH to study technology applications for the industrial internet of things.
In the meantime, Brain Corp. and other long-term partners of Qualcomm have said they plan to use its new robotics platform.
"As the creators of BrainOS, the leading solution for the development, deployment and management of mobile robots, we're excited to see Qualcomm Technologies get involved in the space in a major way," Brain Corp.'s VP of Platform and AI, Jean Baptiste Passot, said in a news release.
LG and NAVER are also evaluating the new platform, and plan to showcase robotics products that use it early next year. OrionStar, Robotis, Anki and other companies are expected to adopt the technology.
Prior to the Mobile World Congress in Barcelona, on Feb. 19, Qualcomm announced a second iteration of its 5G New Radio modem chipset, called the X55, which is on its way to consumer products.
Separately at the Barcelona conference, San Diego-based Anokiwave announced a third generation of 5G chips that work in the millimeter wave spectrum. The company's AWMF-0151 chip has four cores; it can operate as a dual polarization four-channel beam-former integrated circuit, or as a single polarization eight-channel beam-former IC. The chip can be part of wireless infrastructure equipment or consumer products.
"By harnessing the highest levels of integration, three generations of active antenna IC learning, and cost structures only available on 300mm diameter silicon processes, we've enabled base stations and small cells to reach price points on par with Wi-Fi access points," said David Corman, chief systems architect at Anokiwave, in a prepared statement.