Navy Puts Kratos Target to Work
Tuesday, March 5, 2019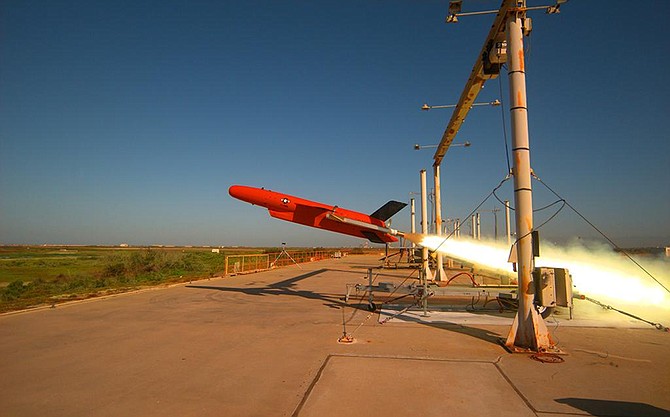 The U.S. Navy reported on Feb. 28 that its BQM-177A target drone built by Kratos Defense and Security Solutions Inc. was ready for war games. In Navy lingo, it achieved initial operational capability.
The BQM-177A drone is a recoverable target that will replace the legacy recoverable BQM-74E target. The new model has been modernized and has increased capability. The subsonic target can achieve speeds in excess of Mach 0.9 — nine-tenths the speed of sound, or about 675 mph at sea level. Travel at sea level is the target's specialty; it can skim over the ocean at altitudes as low as 10 feet, simulating an anti-ship cruise missile.
At initial operational capability, the drone will operate from land. When it reaches full operational capability, it will conduct both land and ship-based operations.
In a prepared statement released March 5, Kratos Unmanned Systems Division President Steve Fendley said the company appreciates its team relationship with its Navy customer. "We look forward to continuing to support the Navy for many years to come with the BQM-177A system and its abilities to replicate current and evolving threats."
Separately on March 5, Kratos (Nasdaq: KTOS) said it recently received $11.2 million in multiple unmanned systems contract awards, for unmanned aerial drones and unmanned ground vehicles, including subsystems, support equipment and spares. The company did not identify the buyers.