FDA Commissioner to Depart
Tuesday, March 5, 2019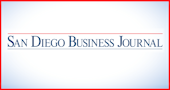 Scott Gottlieb, the commissioner of the U.S. Food and Drug Administration, announced his resignation March 5.
Gottlieb is known for his work accelerating generic drug approvals, focus on curbing the opioid epidemic and limiting e-cigarette sales to teens. He'll depart in a month.
On Twitter, Dr. Eric Topol, executive vice president for Scripps Research, called his departure a loss. With Gottlieb at the helm, last year saw a record number of drug approvals (41) and device approvals (106), Topol noted.
Topol also said Gottlieb took a progressive stance on digital health and artificial intelligence.
Gottlieb became commissioner in May 2017. In a March 5 letter to FDA staff, which the agency tweeted, he said that he wants to spend more time with family.
"There's perhaps nothing that could pull me away from this role other than the challenge of being apart from my family for these past two years and missing my wife and three young children," he said.
While praised for striking a balance between regulation and innovation, he wasn't without his critics. Some consumer advocates said under his watch the FDA has been too quick to approve some medical devices, risking safety, according to media coverage.