Around The Valleys
Monday, March 4, 2019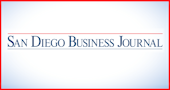 SAN FERNANDO VALLEY
CHATSWORTH
Land Mark Realty & Property Management has acquired the Chatsworth Place apartments, totaling 64 units and split between 9919 DeSoto Ave. and 9947 De Soto Ave. in Chatsworth, from a private trust for $15.2 million, or $237,500 per unit, according to a CoStar Group report. Filip Niculete, Glen Scher, Jonathan Erster and Janette Monfared with Marcus & Millichap's Encino office represented both parties in the sale. Constructed in 1964, the Chatsworth Place multifamily communities cover 51,944 square feet. Land Mark, which owns other multifamily assets in the area, bought the Chatsworth Place dwellings as part of a 1031 tax-deferred exchange.
NORTHRIDGE
A multifamily mixed-use project featuring 146 apartment units and 2,000 square feet of ground-floor retail space is set to go up across the street from California State University – Northridge. According to Urbanize.LA, the project at the northwest corner of Nordhoff Street and Darby Avenue, will scale five stories high. Amenities will include a fitness center, courtyard gardens, swimming pool and rooftop terrace. Nordhoff Darby LLC is developing the structure, which is designed by Santa Monica's DE Architects. It will be managed by Sherman Oaks-headquartered LBPM. Michael Koshet at Los Angeles Commercial Agency in Encino brokered the sale of two land parcels to Nordhoff Darby for the development. About 15 percent of the building's residential units will be devoted to very low-income affordable housing. The development has a mid-2020 completion date.
SYLMAR
A joint venture between Tutor Perini Corp. and O&G Industries Inc. has received a notice of intent to award a $1.4 billion contract for the construction on Metro's Purple Line Extension in Westwood. Sylmar-based Tutor Perini said the company will build the new Westwood/UCLA station and the Westwood/VA Hospital station. The company is currently performing design work on the companion Purple Line Extension Section 3 Tunnels project, awarded last year, which will build the tunnels and related systems to connect the stations. Connecticut-based construction company O&G is the other partner in Tutor Perini/O&G Joint Venture, which won the contract from the Los Angeles County Metropolitan Transportation Authority, or Metro. The new contract's value will be included in the company's first quarter 2019 backlog.
VAN NUYS
Robert Myrtle, Ellen Riley and Beth Zachary have joined the board of directors at Valley Presbyterian Hospital in Van Nuys. Myrtle is professor of public administration at the Sol Price School of Public Policy at USC. He served on multiple boards previously, including the Los Angeles County's Hospitals and Health Services Commission, Scan Health Plan and Huntington Medical Foundation. With more than 30 years of experience in the health care industry, Riley has served as senior vice president of Kaufman Hall and has worked with academic medical centers, community hospitals and health systems. Zachary has served as chief executive of Adventist Health's Southern California Region, with more than 35 years of experience at Adventist alone. "Their vast health care knowledge will serve as a collective strength as we strive to achieve even better outcomes and experiences for all those we serve," Dr. Gregory Kay, chairman at Valley Presbyterian Hospital, said in a statement.
WEST HILLS
West Hills Hospital & Medical Center has welcomed Janeen Gallego as its new chief nursing officer in January, according to the facility. Gallego began her nursing career at West Hills Hospital, where she served as a charge nurse and staff nurse in the telemetry unit for eight years, a cardiac rehabilitation nurse for two years, a staff nurse in the intensive care unit and coronary care unit for six years, and a charge nurse in the ICU and CCU for three years. She also has experience as a lecturer and clinical instructor for Ventura County Community College District for two years before working as a staff nurse in the ICU at Los Robles Regional Medical Center in Thousand Oaks. "We are very pleased to welcome Janeen back to West Hills Hospital," said Mark Miller, the hospital's chief executive. "She brings a wealth of experience from her impressive nursing career, and I have no doubt she'll provide the expertise and leadership we need." Both West Hills Hospital and Los Robles are owned by Healthcare Corp. of America, based in Nashville, Tenn.
SANTA CLARITA VALLEY
SANTA CLARITA
Princess Cruises has launched its first advertising campaign written and produced specifically for Asia and emerging markets. Titled "Princessa," the campaign includes a 2:30 short film, 30-second television and online spots, and a dynamically translated website. The film centers on a girl whose grandfather tells her a story about traveling the world. The Santa Clarita-based cruise line hopes the campaign will promote its Alaska cruises. "We're proud to have homeported in Asia since 2013, growing to be the number one cruise line in markets like Japan, Taiwan, and China," Ryan Barton, Princess' international marketing director said in a statement. "'Princessa' marks the first campaign created uniquely for our international and emerging markets, highlighting our global fly-and-cruise destinations. Princess Cruises is a global destination leader, and through this touching multi-generational story, we see destinations come to life through the eyes of a little girl."
VENTURA COUNTY
MOORPARK
Moorpark has named Karen Vaughn as the city's new community development director, effective Feb. 25. Vaughn brings more than 25 years of experience in the field of urban planning and land development, with a career that spans public and private sectors and includes stints in city planning, land development, construction and historic preservation. "Ms. Vaughn possesses all the skills required of a community development director, and brings a positive, approachable management style that will be a tremendous value-add for Moorpark," Moorpark City Manager Troy Brown said in a statement. Vaughn served in various city planning and land development roles in California, Florida and Louisiana, including planning and preservation manager in Lake Worth, Fla., helping to overhaul of the city's land development regulations and build its complete geographic information system. Vaughn comes to Moorpark from Northern California, where she has served as Redwood City's principal planner for six years. Vaughn succeeds David Bobardt, who retired in December after a 16-year career with Moorpark.
SIMI VALLEY
Bank of America is laying off more than 120 employees from its home loan department in Simi Valley effective later this year. The financial institution said the layoffs will occur in two phases – May 13 and Nov. 7 as it consolidates and reduces staff at 450 American St., according to the Worker Adjustment and Retraining Notification filed with the state Employment Development Department. "As a result of this decision, approximately 124 employees have been impacted," the notification stated. "Eligible employees are offered career transition resources as well as severance pay and benefits." Bank of America inherited the American Street center when it bought defunct mortgage lender Countrywide Financial Services of Calabasas in 2008. The bank later sold the property to Rising Realty Partners, who in turn sold it and a second building in Simi Valley to Griffin Capital Essential Asset REIT II Inc. Both buildings owned by Griffin are leased to Bank of America through 2020.
WESTLAKE VILLAGE
Social Monk Asian Kitchen, a fast-casual restaurant, has opened its first location in Westlake Village. The Pan-Asian concept is owned and operated by Cheesecake Factory Inc., headquartered in Calabasas. Social Monk's menu was created by award-winning Singaporean chef Mohan Ismail and features sandwiches, soups, salads, rice and noodle bowls and other dishes. The restaurant is located in the Promenade at Westlake shopping center at 4000 E. Thousand Oaks Blvd.
– Compiled by Amy Stulick