LARGE COMPANIES FIND FLEXIBLE OFFICE SPACE GIVES THEM A MORE NIMBLE PRESENCE TO TEST MARKETS
Special Report: Coworking Thinks Big
Sunday, March 3, 2019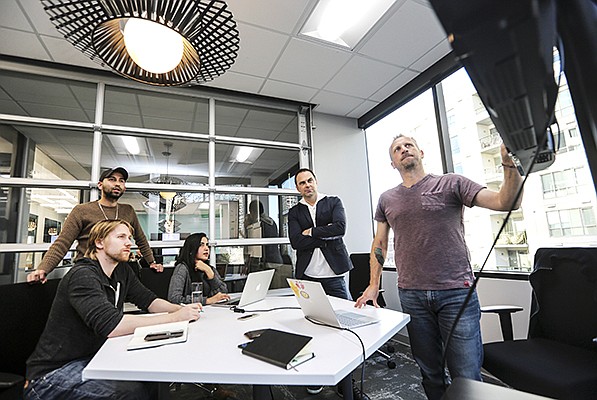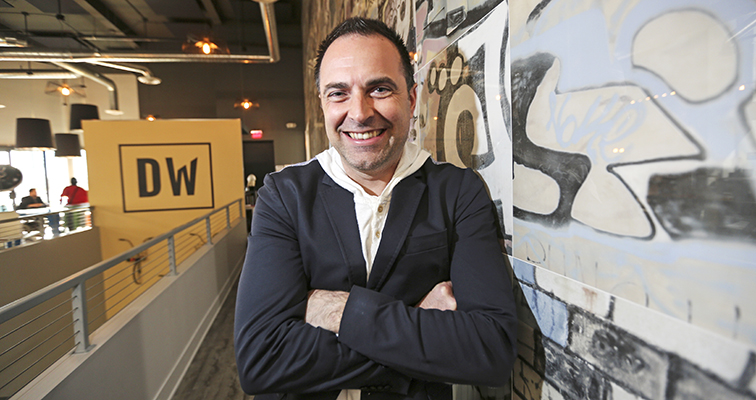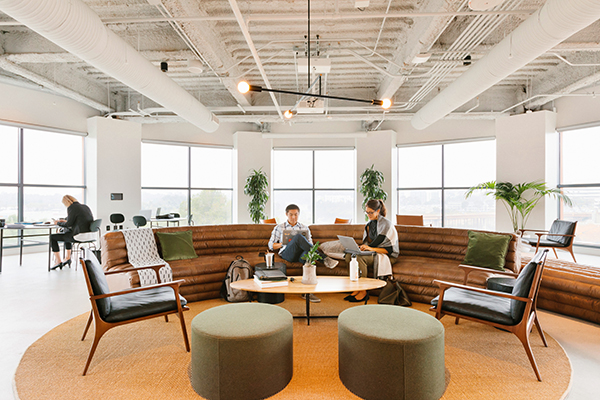 Bobby Brannigan's commute is shorter than most. Every morning, he takes an electric scooter to his company's offices in Downtown Works, a colorful, multistory coworking space in the heart of San Diego.
The walkable neighborhood was one of the many perks Brannigan was looking for when he moved his 20-person independent grocery delivery platform, Mercato, from New York. Brannigan said he was also looking for an office that was bustling with activity and with room to grow — he plans to hire 30 employees in the next three months.
"We started a new company in New York City, because we had some strong investors and advisors in New York," Brannigan said. "Once we got big enough, we moved to San Diego."
America's Finest City also holds a special place in Brannigan's heart. He grew his first company here, a textbook-selling platform that grew from $5 million to $20 million before selling to Boston-based SimpleTuition in 2012. Along with his company, Brannigan moved to Boston.
"San Diego, it's a magnet. … It's a great place to start a company," Brannigan said. "There's a lot of talent. That's what brought us here in the first place."
Downtown Works served as the catalyst for Mercato to make the jump. Brannigan picked out the coworking space a year ago, when he was scouting out offices for the big move. Mercato, which has raised $4 million to date, is currently leasing out three of its private office spaces in a corner of Downtown Works.
"With coworking, a lot of the things you have to think about when you're starting your company, you don't have to think about. Why should we think about the internet being up, or the janitor cleaning your office?" Brannigan said. "You don't have to deal with that stuff, and it's easy to scale up. As we start growing the business, we can take more rooms."
'Not Even Close' to Saturation
Big companies are taking a similar approach, as they look to coworking as a way to test out new markets, or for flexibility in recruiting. The amount of commercial office space dedicated to shared office space in most cities is expected to grow to 8 percent to 10 percent in the next few years, according to Jeff Langdon, managing director of commercial real estate advisory firm Adaptive Office Resources. For context, in New York and San Francisco, the most saturated U.S. markets, coworking accounts for roughly 3 percent of office space.
Prev Next