QDOBA Named Best Fast Casual Restaurant by USA TODAY Voters
Sunday, June 30, 2019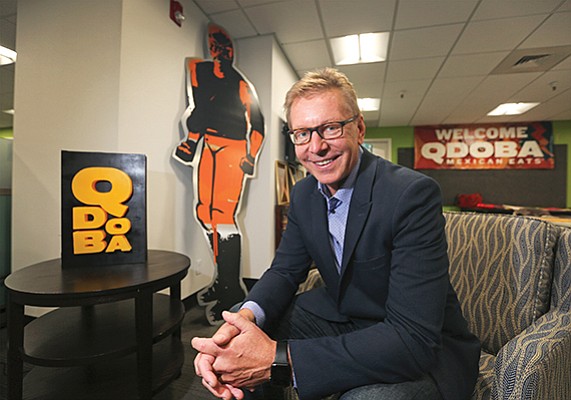 San Diego-based QDOBA Mexican Eats was voted as the "Best Fast Casual Restaurant" for USA TODAY's 10Best 2019 Readers' Choice Awards.
According to a press release, USA TODAY has its local experts narrow down the list to 20 nominees, and, from there, the vote is made by people from across the United States.
"It's a huge honor to win, especially with the award coming straight from USA TODAY readers," said Keith Guilbault, CEO of QDOBA Mexican Eats. "We're committed to using high-quality ingredients in our restaurants and this recognition shows that people can taste the difference. All of us at QDOBA are grateful for our loyal fans and the millions of people across the country who dine with us each year."
Just last month, after deciding to keep its headquarters in San Diego, the Mexican fast-casual chain moved to its new offices in the Amp&rsand office comples. The former San Diego Union Tribune building is now dubbed the "QDOBA Flavor Central." The headquarters will also serve as a hub for the culinary team to create a test menu innovations.
In a separate press release, Guilbault said that since QDOBA's acquisition by Apollo Global Management, LLC, the team has grown from 40 to 125 locally. QDOBA was sold by Jack in the Box Inc. to Apollo for $305 million in cash in 2017. The reason for it, as per Jack, was operating two different business models was hurting the company's valuation.
Qdoba has more than 750 restaurants in the United States and Canada.
Travel & hospitality reporter Mariel Concepcion can be reached at mconcepcion@sdbj.com or 858-634-4625.