NEW MODEL LAUNCH VEHICLE WILL CARRY SATELLITE TO SPACE
Viasat, Arianespace Modify Launch Deal
Thursday, June 27, 2019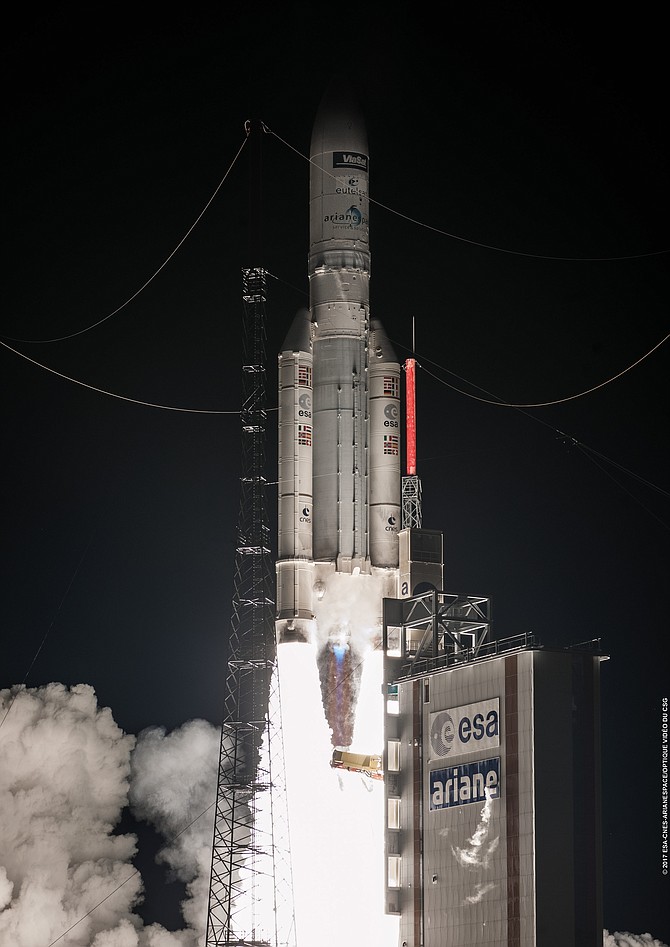 Viasat Inc. announced on June 17 that when it comes time to launch its constellation of ViaSat-3 satellites, it will use a new model of rocket from Arianespace.
Financial terms of the deal were not announced.
Viasat (Nasdaq: VSAT) signed its original launch agreement with Arianespace in 2016. The Carlsbad company is the first commercial customer to publicly commit to using the new model launch vehicle, called the Ariane 64, which will be available after 2020.
"We have a longstanding partnership with Arianespace, and trust their A64 launcher will allow Viasat to meet key business objectives, which include bringing high-speed, high-quality broadband connectivity to end users worldwide," said Dave Ryan, president of the Space and Commercial Networks business at Viasat in a prepared statement. "The A64 vehicle is a highly competitive launcher, and incorporates key features to ensure a more cost-effective, dependable ViaSat-3 spacecraft launch."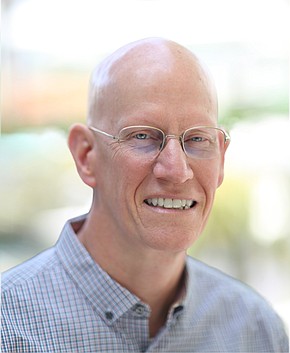 Arianespace reports its A64 will be a modular launch vehicle. It will have core stages powered by lower and upper liquid propellant modules. Four solid rocket motorswill assist at liftoff.
Viasat said it plans to launch three ViaSat-3 satellites using a variety of launch vehicles. As yet it has not announced dates for the launches.
Once in operation, each of the ViaSat-3 satellites will be expected to transfer roughly 1 terabit of data per second. They will also have the ability to dynamically direct their coverage where it is most needed. Collectively, the ViaSat-3 satellites will provide nearly worldwide coverage, with the first covering North America and South America; the second covering Europe, the Middle East and Africa; and the third covering the Asia-Pacific region.
France-based Arianespace will launch its ViaSat-3 satellite from French Guiana in South America. The company also supports launches at Baikonur, Kazakhstan. Arianespace sends certain payloads aloft on Soyuz rockets.
Arianespace launched the ViaSat-2 satellite on an Ariane 5 heavy launcher from French Guiana in 2017.
As for the other ViaSat-3 launches? The company has a contract with Hawthorne-based SpaceX to deliver one of the satellites to orbit on a Falcon Heavy rocket. For the third satellite, Viasat will put the third satellite aboard a United Launch Alliance Atlas V vehicle.Launches will be in 2021 or 2022. Both vendors will launch from Florida.