Mirati Therapeutics Charts $203M Stock Offering
Wednesday, June 26, 2019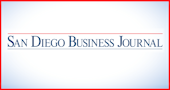 Mirati Therapeutics plans to raise to $203.7 million in a public stock offering, the company announced June 25.
Funds would go toward advancing sitravatinib, a lung cancer drug that's in late-stage clinical trials, and another clinical program, MRTX849. Money is slated for preclinical efforts as well.
The offering includes 2,100,000 shares of its common stock at $97 per share. It's expected to close on June 27.
Sitravatinib is undergoing phase 3 testing in combination with Bristol-Myers Squibb Co.'s drug nivolumab.
Last October, San Diego-based Mirati's stock sunk after phase 2 sitravatinib results, but follow-up clinical trial data in late November hit a key patient benchmark, boosting analysts' confidence in the stock.
Cowen, Credit Suisse and Barclays are joint book-running managers in the offering. Guggenheim Securities and Oppenheimer are co-lead managers, with H.C. Wainwright & Co. as co-manager.