Clark Construction Picked As Developer of SDSU Mission Valley Site
Wednesday, June 26, 2019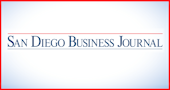 The same company hired to build a new Mission Valley stadium for San Diego State University won the contract for site development of a new Mission Valley campus for the university - Clark Construction Company based in Maryland.
The company was picked earlier this year to build a $250 million football stadium that could also be used for soccer and other activities.
Project Design Consultants will work with Clark Construction on the site work that will include grading and construction of an interior road network and utilities.
Clark and Project Design Consultants will be responsible for designing and building the more than 80 acres of parks and open space that will be part of the new campus, including a 34-acre river park.
SDSU is negotiating with San Diego city officials to acquire the 132 acres of land that it needs for the new campus, including the includes SDCCU Stadium, formerly Qualcomm Stadium.
"The campus expansion at Mission Valley will be transformative for San Diego," said SDSU President Adela de la Torre.
"The university and its partners will be building and expanding on this site for years to come, and we need to ensure that the physical foundation – and the teams helping us to lay that foundation – is strong and highly dedicated to the success of the region," de la Torre said. "I am confident that we found that team through our partnership with Clark and Project Design Consultants."
SDSU won voter approval in November to develop the Mission Valley property for the stadium and satellite campus over a proposal by SoccerCity.
Real estate reporter Ray Huard may be rached at rhuard@sdbj.com or 858-277-8904.