Pacific Beach Apartments Sold For $7M
Tuesday, June 25, 2019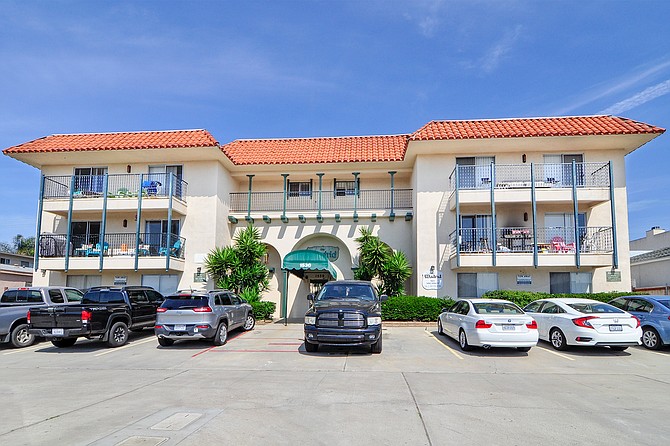 A Pacific Beach apartment complex has been sold for $7 million.
The Madrid apartment complex was sold by the Estate of Allen Carl Weiss.
The buyer was MR Metro Group LLC.
Representing the seller from Kidder Mathews was Roberto Walz, managing member, and multifamily brokers Jim Neil, Eric Comer and Merrick Matricardi.
Built in 1969, the 15,370 square-foot complex has 19 apartments.
The apartments range from 610 square feet to 925 square feet, according to CoStar, a real estate listing service.
Real estate reporter Ray Huard may be reached at rhuard@sdbj.com or 858-277-8904.