Conatus Pharmaceuticals to Restructure, Lay off Employees
Tuesday, June 25, 2019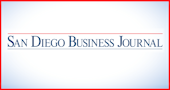 Liver drug developer Conatus Pharmaceuticals will cut its staff by 40% and explore "strategic alternatives," the company said June 24.
The move comes in the wake of its drug candidate emricasan missing its main target in a mid-stage clinical trial. The drug was being developed for nonalcoholic steatohepatitis, or NASH, a fatty liver disease without an approved medicine.
San Diego-based Conatus said it enlisted Oppenheimer & Co. to help evaluate "strategic alternatives to enhance shareholder value."
In 2017, Conatus partnered emricasan with pharmaceutical giant Novartis, which agreed to pay for future clinical testing if results were promising.
As of February Conatus had 31 employees. The company did not return a request for comment asking for its current employee count.
Conatus also said it would cease developing another program, CTS-2090, to extend its runway. Conatus projects its cash and cash equivalents balance will be $10 million to $15 million by year's end.
"Although we are halting development activities for CTS-2090, we plan to continue to explore a variety of opportunities to advance this compound," said CEO Steven Mento in a statement.
Conatus and other San Diego biotechs have fueled a race in NASH, which the San Diego Business Journal recently covered.