SALES OF $5M AND MORE SHOWED FIVEFOLD INCREASE FROM LIKE QUARTER OF 2018
Q1 of 2019 Saw an Apartment Sales Boom
Monday, June 24, 2019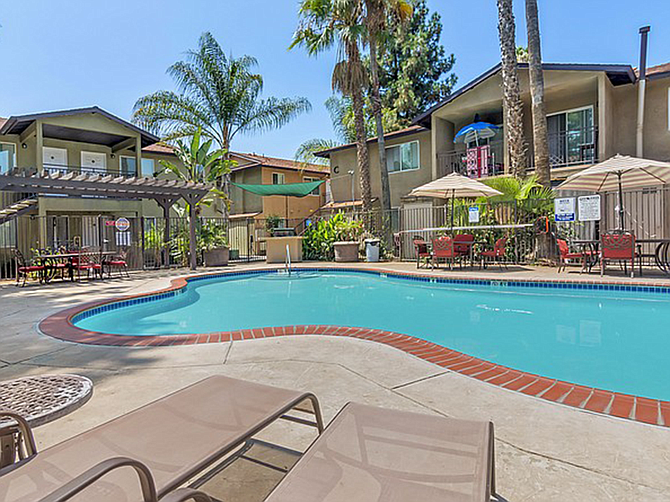 Apartment sales went crazy in the first quarter of 2019 and are likely to remain strong through the rest of the year, although almost surely at a slower pace.
Sales of apartment projects for $5 million and more topped $749 million in the first quarter — a fivefold increase over sales for the same period in 2018, when sales of those larger apartment projects totaled $137 million, Cushman & Wakefield reported in the commercial brokerage's spring review.
"You're talking about three months out of the year. It's a bit of a blip. It's not going to be five times of the activity when we get to the end of the year," said Ray Adams, a managing director of Cushman & Wakefield's San Diego offices.
"I would expect 2019 to be up from 2018," Adams said. "I would expect it to be in line with 2016 and 2017."
Total apartment sales of projects that went for $5 million or more were $1.8 billion in 2018, down from $2.3 billion in 2017, according to Cushman & Wakefield.
They weren't the only brokerage reporting robust apartment sales.
Marcus & Millichap reported that sales have been especially strong for Class C projects, where the vacancy rate has been below 2 percent for much of the past three years.
Cities along the state Route 78 corridor in North County have attracted buyers looking for complexes built in the 1970s and 1980s, according to Marcus & Millichap.
A key reason for the rise in apartment sales is that housing costs have gotten so high in San Diego and most major metro areas of California that people have little choice but to rent.
In San Diego and Los Angeles, only 24 percent of households could afford the median priced home, according to Cushman & Wakefield.
Statewide, about 28 percent of households could afford to buy the median priced home and nationally, 54 percent of households could afford to buy a median priced home.
So strong is the demand for apartments that the vacancy rate in the first quarter was 4.4 percent countywide but a super-tight 2.7 percent in East County, where rents tend to be lower, Cushman & Wakefield reported.
The Interstate 15 corridor also was a tight rental market, with a vacancy rate of 3 percent.
With a flurry of new apartment towers opening downtown, central San Diego County had the highest vacancy rate for the first quarter — 6.8 percent — but Adams said those apartments are being scooped up at a decent pace.
Even as apartment sales are soaring, construction of new apartments in San Diego continues to be stymied by a series of barriers, according to a June study from the National Apartment Association.
The group ranked San Diego as one of the most difficult areas to build new apartments in the country among 58 metropolitan areas surveyed.
The only metro areas that are more difficult are Honolulu, San Jose, San Francisco, Sacramento and Philadelphia, said Paula Munger, director of industry research and analysis for NAA.