SAN DIEGO'S JUNIPER & IVY WILL HAVE BURGER ON MENU
Uber Planning Food Delivery By Drones This Summer
Sunday, June 23, 2019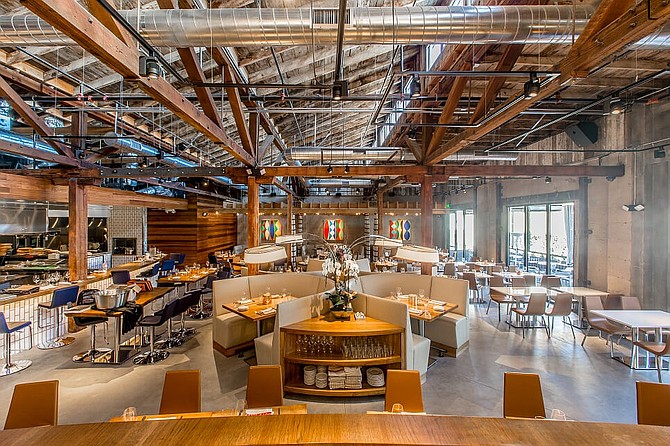 Food delivery in San Diego will no longer be limited to couriers in vehicles or on motor bikes.
The drones are coming.
According to a June 12 report on Bloomberg.com, Uber has plans of kicking off its drone food delivery service in San Diego later in the summer. The aerial division of the San Francisco-based ride-sharing company, Uber Elevate, will do the work.
While testing has been done with McDonald's so far, San Diego's Juniper & Ivy signed on as a partner in May.
"The Uber team approached us after a visit to our restaurant where they tried our secret off-menu burger that has over the years become not so secret," said Michael Rosen, owner of Juniper & Ivy, via a statement. "They loved the burger and thought that this would be a perfect partnership to showcase both Juniper & Ivy's innovation in the kitchen, as well as Uber's innovation in technology and food delivery. It's a really fun and unique program and we are excited that the Uber Elevate team decided to start testing the program out of San Diego first."
According to the report, the drones will fly to designated safe landing zones and the deliveries will then be brought to the purchaser's door by courier. Drones might also land on parked Uber vehicles identifiable through a QR code. The report also states Uber hopes to unveil its own drone later this year, able to reach a speed of 70 mph.
Additionally, Uber is working on developing shared air transportation, planned for 2023, as per its website. Uber is still waiting for approval from the Federal Aviation Administration.
In 2018, the San Diego Business Journal reported that the FAA, in conjunction with partners that included San Diego-based Qualcomm Inc., was conducting a three-year test in 10 cities in order to gather data on how to "better incorporate unmanned aircrafts into civilian space." According to a May 2018 report on the FAA website, "in the first three years of integration more than 70,000 jobs will be created in the United States with an economic impact of more than $13.6 billion. This benefit will grow through 2025 when they foresee more than 100,000 jobs created and economic impact of $82 billion."