CO. EXPECTS TO CLOSE $100M PUBLIC OFFERING TO SUPPORT ONCOLOGY THERAPEUTIC
Kura Gets Promising Results in Mid-Stage Clinical Trial
Sunday, June 23, 2019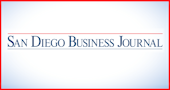 Kura Oncology's lead drug generated promising results in mid-stage clinical trial, the company recently said.
The drug, called tipifarnib, demonstrated anti-tumor activity and manageable safety for aggressive forms of lymphoma in a phase 2 clinical trial.
Called peripheral T-cell lymphoma, or PTCL, it's marked by a patient's T cells becoming cancerous.
Francine Foss, professor of medicine at the Yale Cancer Center, and a principal investigator in the trial, said tipifarnib "continues to demonstrate encouraging clinical activity" in PTCL patients who first tried other treatments.
Tipifarnib targets a protein called CXCL12.
"Given the grim prognosis for late-stage PTCL patients, these data are exciting because they further validate tipifarnib as a targeted therapy and the potential for CXCL12 pathway biomarkers as effective enrichment strategies in late-stage PTCL patients with few therapeutic options," Foss said.
In 2014, Kura licensed the drug from pharmaceutical Janssen. The drug by that point had been studied in 5,000 cancer patients, but it proved difficult to tell which patients would benefit from tipifarnib.
To identify suitable patients, Kura leverages cancer genetics, DNA sequencing and tumor biology. Kura is testing the drug in several types of solid tumors and blood cancers.
Notably, Kura is planning a phase 2 proof-of-concept trial in pancreatic cancer later this year.
After the recent clinical trial results, Kura announced a $100 million public stock offering.
The offering included 5,900,000 shares of common stock at $17 a share, set to close June 21, after publication deadline.
Kura, formed in 2014 with an experienced C-suite and existing relationships with biotech investors, went public a year later through a reverse merger.