Jack in the Box Announces Refinancing Transactions
Sunday, June 23, 2019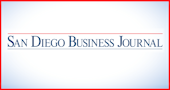 Jack in the Box Inc. announced on June 17 that some of its subsidiaries will complete a refinancing of its existing senior credit facility with a new, $1.45 billion scrutinized financing facility.
The San Diego-based corporation plans to sell bonds.
According a news release, the company's existing senior credit facility is comprised of an outstanding term loan of $315 million and a revolving credit facility of $739.4 million.
The new, securitized financing facility is expected to include $1.3 billion of senior fixed-rate term and $150 million of variable funding notes. The proceeds will be used to repay all of the existing debt under the senior credit facility; pay the transaction costs and fund the reserve accounts associated with the securitized financing facility; and for working capital and general corporate purposes.
The company said it would consider returning capital to shareholders.
Financial terms of the deal, including interest rates, are not yet available. Jack in the Box said it expected the bond sale to close in July.
On May 15, Jack in the Box announced it had decided not to sell the company to new owners. Instead it would pursue a securitization strategy, refinancing and restructuring of its existing loans. This concluded the company's search for strategic and financing alternatives, the business said in a news release.
Jack in the Box reported earnings from continuing operations were $25.1 million, or 96 cents per diluted share, for the second quarter of fiscal 2019. The quarter ended on April 14. Earnings for Q2 of fiscal 2018 were $25 million or $0.85 per diluted share. Operating earnings per share were 99 cents in the second quarter of fiscal 2019, compared with 80 cents the same quarter the year prior. Adjusted earnings before interest, taxes, depreciation and amortization (adjusted EBITDA) were $61.2 million in Q2 of fiscal 2019, up from $60.3 million from the same quarter last year. Additionally, Jack in the Box same store sales increased two-tenths of a percent for the quarter.
Jack in the Box (Nasdaq: JACK) had 2,237 restaurants at the end of its 2018 fiscal year. Some 93 percent were franchise-owned and operated; 85 percent of those are represented by members of the Jack in the Box National Franchisee Association.