CUBIC SELLS TO CONSOLIDATE ITS CAMPUS; BUYER IS NOT REVEALING ITS PLANS
Co. Takes Rare Opportunity to Buy Kearny Mesa Land
Sunday, June 23, 2019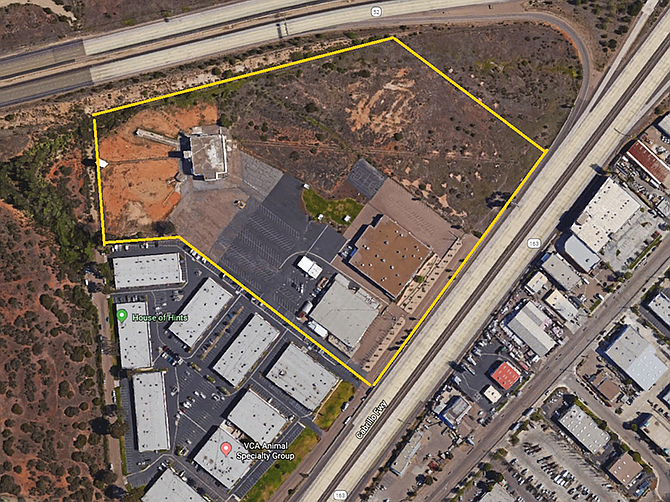 Cubic Corp. has sold a 21-acre piece of land in Kearny Mesa for $35 million to a Dallas-based investment firm in a deal that is rare both because of the size of the property and because there has been so little new development in Kearny Mesa.
The property at 5650 and 5660 Kearny Mesa Road was acquired by LPC West Inc. in partnership with a private equity real estate fund advised by Crow Holdings Capital.
LPC West is the West Coast operating company of Lincoln Property Co., which has offices in San Diego, Orange County, Los Angeles, San Francisco, Portland and Seattle.
Cubic said that selling the Kearny Mesa Road property was the first step into consolidating its two San Diego campuses into one site at its headquarter at 9333 Balboa Ave.
The company also sold property it owns in Orlando.
Combined, the sale of the San Diego and Orlando property was for $46 million.
The land Cubic sold in Kearny Mesa has three buildings on it.
The LPC West partnership plans to raze those buildings, said Brig Black, executive vice president of LPC West.
Black declined to say what would replace the existing buildings.
Speculation among commercial real estate brokers is that the LPC partnership plans to build a pair of office buildings on the site.
That would make it the first new office development in several years.
"There really hasn't been any office development, certainly speculative, in Kearny Mesa," said Nick Bonner, a first vice president of CBRE.
The most recent office projects that were built with no specific tenant lined up were the three-building Terraces at Copley Point and Sunroad's Centrum office tower — both in 2008, Bonner said.
"There hasn't been a new office building, speculative building, built since the and there really hasn't been a lot of industrial either," Bonner said.
Renovating existing buildings, has accounted for most of the activity in Kearny Mesa.
"Most of the (new) construction activity that's happening in San Diego is in UTC and Del Mar Heights. There's not a lot happening in the central markets," Bonner said. "Part of it is there's not a lot of land left to play with in central San Diego."
Proposed zoning changes included a new Kearny Mesa community plan that would allow for denser projects, which would likely spark more new development.