Beaming Wellness Merges with San Francisco-Based Project Juice
Sunday, June 23, 2019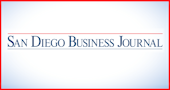 Beaming Wellness, a San Diego-headquartered, plant-based clean food concept, has merged with San Francisco's Project Juice. According to a press release, while both restaurants will operate separately for now, the merger makes the combined businesses California's largest organic and plant-based quick-serve company. The financial terms of the transaction were not disclosed.
Equity38, a Newport Beach private equity investment firm made an investment in the brand, while First Beverage, an investor in Project Juice, will continue to advise and support the newly-formed company. The growth capital is slated to be used for continued expansion and innovation.
Combined, Beaming Wellness and Project Juice have 16 organic clean-food kitchens in the Bay Area and in Southern California. The menu and back-end operations will be combined in coming months.
Beaming Wellness was founded in 2011 and operates seven kitchens between San Diego and Los Angeles.
Travel & Hospitality reporter Mariel Concepcion can be reached at mconcepcion@sdbj.com or 858-634-4625.