WILLIAM BRADLEY TAKES ONLY STAR GIVEN IN THE COUNTY
Addison 'Honored' To Receive Michelin Star
Sunday, June 23, 2019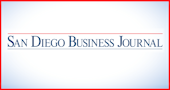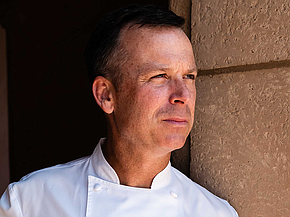 Earlier this month, Michelin, the restaurant rating system, released its inaugural all-California edition and only one San Diego restaurant made the cut; William Bradley's Addison at the Fairmont Grand Del Mar was the recipient of one coveted Michelin star.
"We are honored to be recognized by Michelin during this seminal year in California," said Bradley, director and executive chef at Addison, via a statement. "Since opening Addison in 2006, we have devoted ourselves to the pursuit of excellence and will continue to find inspiration from that relentless commitment, offering each guest a superlative, personalized dining experience. Michelin's acknowledgment of our team's dedication to service and our craft is humbling, and we look forward to championing and aspiring toward the high standards the Guide represents in the year ahead."
Earlier this year, Michelin, an internationally recognized culinary rating system, and Visit California together announced they'd be releasing a one-of-a-kind guide that would cover select cities throughout the state. The "Michelin Guide California 2019" includes restaurants in San Diego, as well as Los Angeles, Orange County and Santa Barbara.
Mike Georgopoulos, managing partner at RMD Group, a San Diego-based restaurants and nightlife management, consulting and development company, told the San Diego Business Journal in March that having Michelin-rated restaurants in the city will benefit the entire industry.
"It's really exciting for San Diego and speaks to the level of growth we have had in food and cocktail programs," he said. "There are many fine, young and established chefs here who are excited about the opportunity and spotlight that Michelin will bring to this market. All of those will be great for San Diego diners and the food scene in general."
RMD Group is in the process of opening up a Japanese-inspired rooftop called Lumi, which will be run by two-time Michelin-starred chef Akira Back.
Chef Steve Brown, who is opening the first San Diego tasting-room only restaurant, CosechaSD, this summer, predicted Addison would receive a Michelin rating.
"Are they [Michelin] going to give Addison a star? Probably," he told SDBJ a few months ago. "They [Addison] have been doing it long enough. But Addison is in a hotel, not a free-standing restaurant, so, we will see."
In May, Michelin announced the Bib Gourmand eateries list, which features 151 affordable restaurants throughout California, including eight locations in San Diego: Carlsbad's Campfire, Cucina Sorella in Kensington and Cucina Urbana in Bankers Hill, El Jardin in Point Loma, Juniper & Ivy in Little Italy, Kettner Exchange also in Little Italy, Lola 55 in the East Village and Solare at Liberty Station. The Bib Gourmand category highlights food places that serve top of the line meals that include two courses and a glass of wine or dessert for $40 or less. California now includes 88 new Bib Gourmand locations.