EDUCATION: LOCAL BANKER'S BIG DONATION PAYS DIVIDENDS AT SCHOOL
Curriculum Promoting Social Harmony Expands With Gift
Thursday, June 20, 2019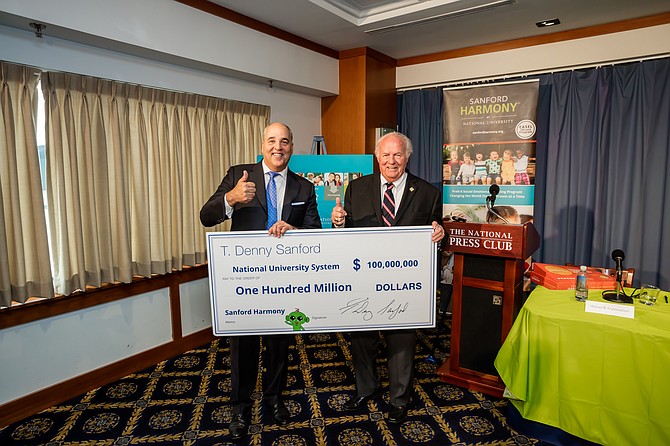 Since receiving a landmark $100 million gift from philanthropist and La Jolla resident T. Denny Sanford in 2018, San Diego-based National University System has continued to grow its Sanford Harmony program both locally and globally.
In the last year, the nonprofit university system has expanded the Pre-K through 6th grade social emotional learning program nationally, specifically in metro areas throughout the country, and also internationally; the program now has partnerships in Jordan, Ghana and Vietnam, it has translated its materials to Spanish and, as a result, is being implemented in parts of Puerto Rico and will be available to Latin America, and is now in the planning stages of an Asia expansion.
To date, the Sanford Programs, which include Sanford Inspire (Pre-K through 12th grade), which offers educators research-based teaching methodologies on-demand, and Sanford Institute of Philanthropy, dedicated to increasing the fundraising capacity of nonprofit organizations, now reach over 7.7 million students in all 50 states and in 20 countries, including over 40,000 students in San Diego. Sanford Harmony, specifically, is in over 170 sites and in more than 1,700 classrooms throughout San Diego County, according to National University System. Additionally, since the donation, Sanford Harmony has implemented scholarships to help teachers further their education while specializing in social emotional learning, among other initiatives.
Michael R. Cunningham, National University System's chancellor, said Denny Sanford's $100 million donation, the largest for the university so far, has been the catalyst for the Sanford Harmony program's continued success.
"We are honored to carry out the vision of Denny Sanford, one of America's greatest philanthropists, who is the inspiration and driving force behind the Sanford programs," said Cunningham via a statement. "As we approach the fifth anniversary of these programs, we deepen our dedication to the national and global expansion of these programs ensuring their impact on our children, schools and communities will last for generations."
Developed and researched by educators at the Denny Sanford School of Social and Family Dynamics at Arizona State University, the sole purpose of the Sanford Harmony program is to help promote positive peer relations among students through lessons and activities that encourage communication, collaboration and mutual respect.
One of the ways in which the Sanford Harmony program achieves this is by using a "special alien" character named Z in its lessons and activities. Z isn't a he or a she. The character helps children understand more about diversity and inclusion and gender relationships, among other important social skills.
Other methods through which Sanford Harmony is integrated into the classroom, according to National University System, is through what it calls "Meet Up," where students gather to build a supportive learning community, and "Buddy Up," a peer buddy system that creates opportunities for diverse students to get to know each other and form bonds.
Additionally, Sanford Harmony provides teachers with tool kits that include materials to help facilitate lessons and activities, including: a teacher binder with lessons and activities, story books for students up to grade 2, games for students in grades 3-6, and online video training modules.
Available at no cost, Sanford Harmony, which is administered through the Sanford Education Center at National University, was first introduced into elementary schools in 2008 and has been under the National University System umbrella for almost five years. According to results provided by National University System, preliminary studies conducted in 29 classrooms demonstrated measurable increase in achievement, empathy and other positive student behaviors including stereotyping, bullying and aggression and school enjoyment.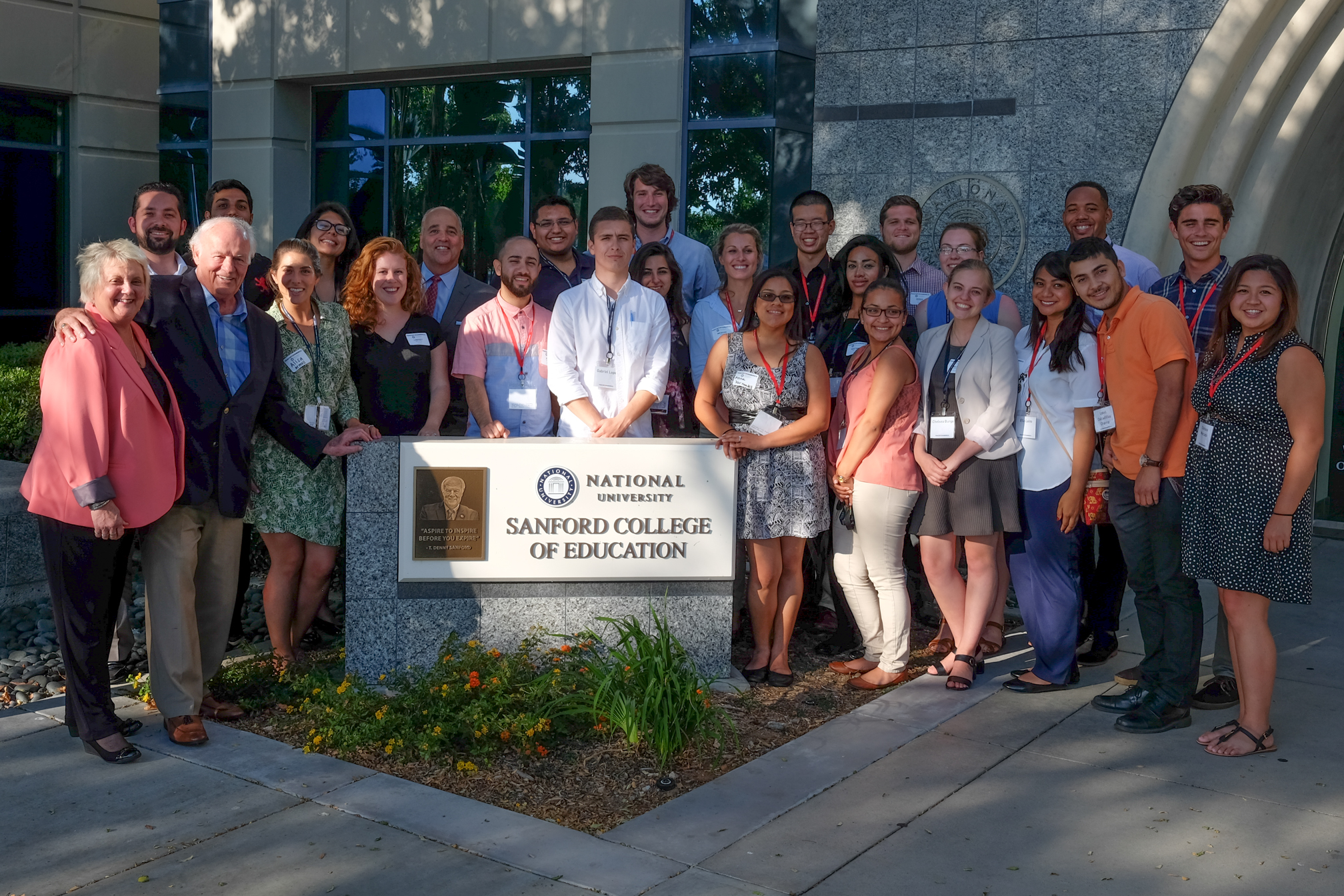 Last year's $100 million donation wasn't the first time Sanford Harmony got a financial boost. In 2017, Denny Sanford presented a $28 million gift to the National University System to fund the three Sanford programs. In 2015, National University announced an anonymous $20 million gift, this time for the national expansion of the Sanford Education Programs. That donation was combined with a 50% matching contribution of $10 million from National University. And, in 2014, National University received $10 million in seed money to establish the Sanford programs.
National University is the second-largest private, nonprofit institution of higher education in California — with 30,000 students and more than 140,000 alumni, according to the school.
Denny Sanford made his career in construction materials and financial services and has made numerous donations to various organizations and causes as part of his stated goal to donate most of his wealth before his death.