Report: Qualcomm, Intel Lobby Against Huawei Ban
Wednesday, June 19, 2019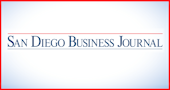 Chipmakers Qualcomm and Intel are lobbying the U.S. government to ease its ban on sales to Huawei, according to an anonymously-sourced report by Reuters.
According to the report, Qualcomm brought the issue before the U.S. Department of Commerce. Intel and Xilinx also reportedly attended a meeting with the agency last month.
The ban against trading with the Chinese consumer electronics company went into effect on May 15, through an executive order by President Donald Trump citing national security concerns to the communications technology supply chain. Since then, Huawei has slashed revenue expectations by $30 billion.

Local semiconductor companies have also been affected by the ban. Qualcomm's stock fell 5 percent on the announcement that it would not supply its chips to Huawei until further notice. Last year, Huawei spent $11 billion on components from U.S. companies.