Illumina Prevails in Patent Lawsuit Against Ariosa Diagnostics
Monday, June 17, 2019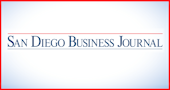 A U.K. court today ruled that Roche subsidiary Ariosa Diagnostics infringed on an Illumina prenatal testing patent, the latest in the legal saga between the two companies.
With the ruling, San Diego's Illumina said it intends to seek "all available remedies," including damages, injunctive relief and attorney fees.
The Illumina patent covers DNA technology that cuts down on faulty test results stemming from low amounts of fetal DNA.
"We are pleased that the U.K. court has again ruled in our favor, continuing to affirm the value of our NIPT (noninvasive prenatal testing) portfolio and the significant contributions of the inventors in this field," said Charles Dadswell, senior vice president and general counsel at Illumina, in a news release.
In January 2018, a federal court awarded Illumina $26.7 million in damages over separate prenatal test infringement claims against Ariosa.
Later that year, though, the same court invalidated two Illumina patents after the company sued Ariosa.
Ariosa is based in San Jose.