Navy Awards Michael Baker International Up to $99M in Work
Sunday, June 16, 2019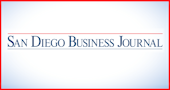 The U.S. Navy awarded the San Diego office of Michael Baker International Inc. a five-year contract for civil engineering services. The indefinite delivery, indefinite quantity deal has a ceiling price of $99 million. As yet the Navy has not issued any task orders against the contract.
Michael Baker — which offers engineering, planning and consulting services — was among five bidders for the work. The Pentagon announced the deal late June 14.
The Naval Facilities Engineering Command Southwest in San Diego awarded the deal. The command oversees construction and renovation of U.S. Navy and U.S. Marine Corps buildings and bases in California and five other Western states.