SD 500: Holly Smithson
Thursday, June 13, 2019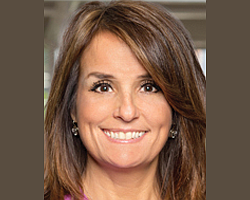 The San Diego 500, The Book of Influential Business Leaders, is the market's most comprehensive product of people you should know in the business community. The 500 includes business leaders and executives who have founded or are running significant companies in terms of number of jobs, key products and services, experts who raise the level of the industry here and beyond and those who lead in the business community. The 500 is selected by the San Diego Business Journal newsroom.
Holly Smithson
CEO, ATHENA SAN DIEGO
Holly Smithson leads a professional association dedicated to advancing women in the STEM workforce through leadership development, community investment and market research. Smithson joined Athena in 2017 having previously served as vice president, Business Strategy at the California Life Sciences Association. Prior to getting into science sectors, Smithson worked in broadcast journalism as a news director and anchor for several television and talk-radio stations. She was also a presidential appointee at several federal agencies and worked as a registered lobbyist in Washington, D.C. She volunteers for Scripps Hospice and the Make-a-Wish Foundation and serves on the board of the local Alzheimer's Association.
ALMA MATER
East Carolina University, Harvard Business School
FUN FACT
She once sold everything she owned and took up residence in London for a year.