Six San Diego Breweries Voted No.1 in 2019 California Beer Competition
Wednesday, June 12, 2019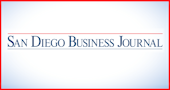 Six San Diego beers took home top honors out of an estimated 1,250 entries at this year's California State Fair Commercial Beer Competition, during which six San Diego breweries took home top honors out of an estimated 1,250 entries. The judging took place earlier this month and included only beers brewed and available for sale in California.
North Park's Eppig Brewing won first place in the international pale Lager category for its Eppig Special Lager. Rip Current Brewing, out of San Marcos, earned first place for its Breakline Bock in the Bock section. Carlsbad's Pizza Port- Bressi Ranch, received first place for its Chronic standard English-style pale ale. South Park Brewing came in at first place with Grassmarket, its Scottish Ale. Burning Beard, located in El Cajon, entered at no. 1 for its Wave of Phase beer in the New England-style IPA selection and with its Panic at the Monastery offering, a trappist style ale.
Plenty of San Diego's offerings came in second and third place as well.
South Park Brewing came in second with In the Meantime, an English-style IPA. Mike Hess Brewing's Habitus entered at No. 2 for its specialty rye IPA. Kairoa Brewing Company came in at no. 2 with its Cheeky Buggah, a Belgian Table Beer. El Cajon's Burning Beard landed the no. 2 spot with its Get Thee to a Monastery, a trappiest style ale and its American Wild with Tart Cherries, a lambic style beer. Societe Brewing Co. took the no. 2 spot for its session beer, The Coachman Session IPA.
Meanwhile, Eppig Brewing won second place for its Baltic-style Porter, dubbed the Natural Bridge: Baltic Porter, and third place for its American-Style Wheat Beer, the Meister. South Park Brewing received third place for its Munderstuck beer for its European-Style Export/Dortmunder style beer. Ocean Beach's Pizza Port Brew Co. won third place for its German-style wheat ale, the Junk in da Trunkel Dunkel. Burning Beard received third place honors for its Roggen The Lightning German-style rye beer. Surfer's Solitude Red by Rock Bottom Brewery in La Jolla came in third in the Irish Red Ale competition. Rock Bottom Brewery La Jolla also took third place for its Chili Beer, 3 Pepper Ale.
Travel & hospitality reporter Mariel Concepcion can be reached at mconcepcion@sdbj.com or 858-634-4625.