RF Industries Reports $1.1M in Quarterly Net Income
Wednesday, June 12, 2019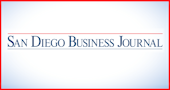 RF Industries Ltd. — a maker of telecommunications cables, connectors and related electronic equipment — reported net income of $1.06 million, or 11 cents per diluted share, on net sales of $13.6 million during its second quarter, which ended on April 30.
Net income was down 67% from the $3.2 million, or 35 cents per share, that the company registered in the quarter ending in April 2018. Net sales were down 33% from $20.5 million in the year-ago quarter.
Net income and net sales increased sequentially. Compared to the first quarter of the fiscal year, net income was up 66% and net sales were up 28%.
"We continue to see opportunities in the Tier-1 wireless carrier ecosystem and increased business from our distribution channels, while also seeing continued expansion in our OEM [original equipment manufacturer] segments," said CEO Robert Dawson in a statement distributed by the company. "Looking ahead, as we continue to execute on our long term growth plan we expect to achieve sequential and year-over-year sales increases in the current fiscal third quarter."
Stock in RF Industries trades on the Nasdaq under the symbol RFIL.