Gordon Biersch Brewery Restaurants to Close Mission Valley Location
Wednesday, June 12, 2019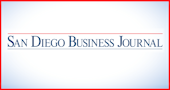 Gordon Biersch Brewery Restaurants has announced it will be permanently closing its Mission Valley location effective July 16, according to a WARN filing made with the Employment Development Department. Approximately 79 employees, including 12 hosts and 26 servers, will be terminated as a result.
The filing said the company will continue to pay all employees their regular salaries and benefits until October 16, as well as any "existing insurance benefits will continue through the sixtieth date after the date of this notice, with the right to extend benefits further under COBRA thereafter."
None of the employees are represented by a union or have bumping rights.
"An especially difficult aspect of the tough but necessary decision to close restaurants is the impact it will have on the locations' wonderful employees, who were informed of the news personally and are being supported with other CraftWorks brand location opportunities, severance payments or other assistance," said Josh Kern, Chief Experience Officer of Craftworks Holdings, the company that operates Gordon Biersch Brewery Restaurants. "Gordon Biersch and CraftWorks Holdings has fully complied with all federal and state employee notice requirements."
Founded in 1988 by Dan Gordon and Dean Biersch, Gordon Biersch Brewery Restaurants opened its first location in Palo Alto, California. According to its website, it currently operates 35 restaurants in the United States, including Honolulu, Hawaii. Four Gordon Biersch Brewery Restaurants operate in Taiwan.
Travel & hospitality reporter Mariel Concepcion can be reached at mconcepcion@sdbj.com or 858-634-4625.