SD 500: Elizabeth Schott
Tuesday, June 11, 2019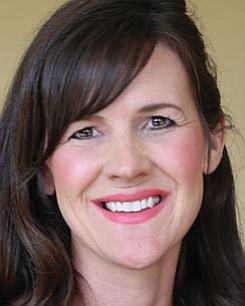 The San Diego 500, The Book of Influential Business Leaders, is the market's most comprehensive product of people you should know in the business community. The 500 includes business leaders and executives who have founded or are running significant companies in terms of number of jobs, key products and services, experts who raise the level of the industry here and beyond and those who lead in the business community. The 500 is selected by the San Diego Business Journal newsroom.
Elizabeth Schott
CEO, Accion San Diego
Elizabeth Schott is CEO of nonprofit microlender Accion. She joined the organization in 2004, bringing more than 15 years of project and organizational development, strategic marketing and public relations experience to the organization. Her first roles at Accion were as marketing coordinator and director of operations. She became its leader in 2008. She is a founding member of the SD Microfinance Alliance and is involved with the San Diego Regional Chamber Small Business Advocacy Committee, the Torrey Pines Bank Community Reinvestment Board, the Comerica Community Advisory Board, and the Accion U.S. Network Board.
ALMA MATER
College of Charleston