RF Industries Names Board Member
Tuesday, June 11, 2019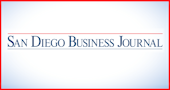 Sherry Cefali has been appointed to the board of San Diego-based RF Industries Ltd., the publicly traded business that specializes in electronic interconnect products.
Cefali, 56, is a managing director in the transactions opinions practice at Duff & Phelps LLC, the advisory firm with specialties in valuation, corporate finance, governance, risk and compliance. She is head of the firm's Los Angeles office.
"Sherry's extensive experience in mergers and acquisitions and company valuation work will be extremely helpful to RF Industries as we continue to pursue acquisitions as part of our growth strategy," said Robert Dawson, CEO of RF Industries, in a prepared statement.
Cefali has more than 25 years of experience rendering fairness and solvency opinions and determining valuations of companies and securities. She is a member of the Fairness and Solvency Opinion Senior Review Committee at Duff & Phelps, and has worked with clients in a range of industries, including real estate, consumer products, technology, software, engineering and construction as well as aerospace and defense. The Los Angeles Business Journal named her one of its Top Women in Banking in January.