PROPERTY: VISTA CENTER SEES OPPORTUNITY IN 'BUILT-IN CUSTOMER BASE'
Retail Considers Its Options, Including Residential
Tuesday, June 11, 2019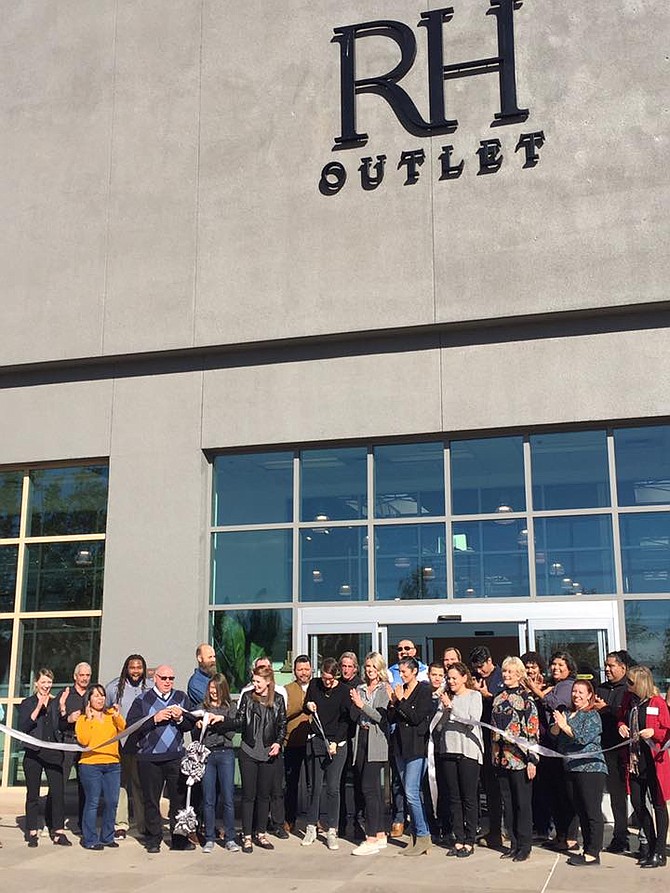 One of North County's largest shopping centers — Vista's North County Square — is planning to add residential to its mix in what's becoming a growing trend.
The center is prospering, according to its owners, and was able to replace anchor tenants that closed, but the rise of e-shopping has left a parking lot full of empty spaces that could be put to better use, said William Valaika, whose company — Valcenters — bought North County Square in 2012.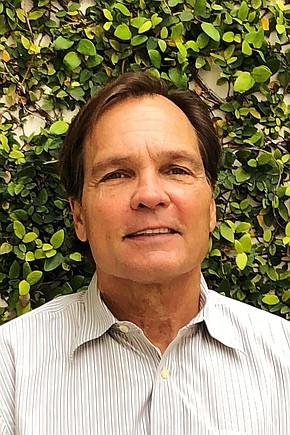 "We're just trying to continue to stay with the times. With that sea of parking
lot at North County Square, we realize there's potential with that," Valaika said. "We had some rough times during the Great Recession, had some vacancies with tenant failures. There's opportunity in those actions. You've got to be willing to look at different things."
Fitting With the Community
Residential is one of those, although what form that residential might take — apartments, condominiums or even single-family homes hasn't been determined.
"We're doing studies right now and trying to understand it better, see what the market needs, how it best fits in with the community," Valaika said.
Adding residential also would give the center a hedge against any future disruptions in the retail market.
"A couple of hundred (residential) units isn't going to turn the dial a lot, but what it does is create that life style, people meandering about," Valaika said.
Valaika said that retail would always predominate at North County Square.
"We've got some vacancies but we're in the middle of the curation process. You don't want to just jump on the first thing," Valaika said. "You've got to get the right mix."
So far, Restoration Hardware recently took over 38,760 square feet of what had been a Babies "R" Us store and Planet Fitness and Aldi groceries replaced two other anchor tenants that left.
Other new tenants will be added as the center is being spruced up, including renovation of the food court.
"We're at this juncture right now where we're trying to figure out what the best mix should be," Valaika said. "The tenant profile of this center is going to continue to upgrade. We've got to be quick on our feet, that's the beauty of what we learned the last couple of years."
Need Council's OK
Valaika emphasized that any plans to add a residential element are in the very early stages, and would have to be approved by the Vista City Council.
"It's important to say this is something our Council hasn't looked at and it's something they have to weigh in on," said Vista Economic Development Director Kevin Ham.
But Ham said adding residential to North County Square would fit with what's happened in other large retail centers.
"You've seen this in a lot of different areas where residential makes sense," Ham said. "It's a use that works to bring in additional business."
Several other San Diego shopping centers have either added residential components — UTC Westfield for one — or are considering it — the Chula Vista Mall might partially fill a former Sears store with residential — and One Paseo in Carmel Valley has a mix of retail, apartments and offices.
Built-In Customer Base
Reg Kobzi, a senior vice president of CBRE, said adding residential to a shopping center make sense.
"It's a built-in customer base — walk and shop," Kobzi said. "If you can throw in some employment nearby, well, you've hit a home run."
Valaika said his company specializes in "bringing new life in these older centers."
"We try to take a problem and view it as an opportunity for change in a positive way," Valaika said.
Although some big-box stores — such as Toys R Us and Sears have closed — retail in general started 2019 strong in San Diego County, with rents reaching an all-time high, according to CBRE, climbing to an average of $2.49 per square foot.
Available retail space has also shrunk, dropping to 6.5 percent in the first quarter of 2019, with leasing activity 61.6 percent higher than in the final quarter of 2018.
The outlook is for continued strength in the local retail market throughout 2019 with renovation projects and new retail construction moving forward.
"You hear a lot of doom and gloom, more retailers going away, but there's been more startups in e-commerce businesses than there were closures last year," Kobzi said, the so-called click-to-bricks phenomenon in which companies that established themselves online are opening brick-and-mortar stores.
Kobzi said new retail buildings in San Diego County are typically fully leased or close to it before they're even finished.
Under Construction
Cushman & Wakefield, in its semi-annual retail report, said that at the end of 2018, 536,415 square feet of new retail was under construction.
Among the type of retailers leading the San Diego County market were discount and outlet stores, food halls, boutique fitness and health club, home improvement and furniture stores and specialty, organic, small format and discount grocery stores.
Among the new additions in the first quarter of 2019 cited by CBRE were The Lot, leasing 28,000 square feet of space in Del Mar, Planet Fitness leasing 16,144 square feet of space at Carlsbad Plaza and slightly more than 100,000 square feet of retail space leased in Millenia Town Center in Otay Mesa.
Power centers — the regional malls and shopping centers that draw from beyond their immediate neighborhood — saw a 12.8 percent increase in rents to an average of $3.88 per square foot, according to CBRE.
The Downtown Scene
Downtown retail has taken a hit due to uncertainty over the redevelopment of Seaport Village, according to CBRE.
Several shops have closed, vacating 15,000 square feet and contributing to an overall increase in the downtown retail vacancy rate to 7.1 percent compared with a countywide average of 4.4 percent in the first quarter of 2019.
Scheduled for later this year is completion of a $120 million renovation of Del Mar Highlands Town Center that will include 120,000 square feet of new retailers.