UC San Diego Health Opens Primary Care Facility in Encinitas
Monday, June 10, 2019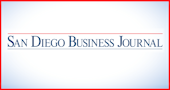 UC San Diego Health opened an Encinitas care facility as part of a bid to expand beyond hospital walls.
In what the health system deemed a one-stop shop, the North County location offers primary and pediatric care, along with walk-in availability for coughs, colds, sprains and health screenings, and simple fractures.
The health center – at 1505 Encinitas Boulevard – has same-day appointments, or patients through a website can check wait times and reserve a spot in line.

UC San Diego Health is slated to open more express and primary care sites over the next four years, including in East Lake, Carmel Valley, Poway and Carlsbad. San Diego hospitals have upped investments in satellite sites, a strategy to counteract softening inpatient volumes, and increase patient convenience.