SD 500: Kevin Bradshaw
Monday, June 10, 2019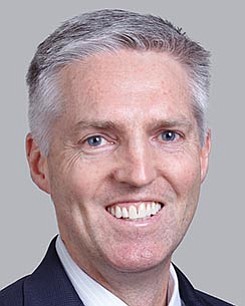 The San Diego 500, The Book of Influential Business Leaders, is the market's most comprehensive product of people you should know in the business community. The 500 includes business leaders and executives who have founded or are running significant companies in terms of number of jobs, key products and services, experts who raise the level of the industry here and beyond and those who lead in the business community. The 500 is selected by the San Diego Business Journal newsroom.
Kevan Bradshaw
San Diego Managing Partner, PricewaterhouseCoopers LLP
Kevan Bradshaw is the leader of the PricewaterhouseCoopers assurance practice in San Diego. He has been with the company for 29 years, and became managing partner in 2013. Previously, he worked for PWC's North China practice. He has served on nonprofit boards, including Junior Achievement of San Diego and Imperial Counties, Brigham Young University's School of Accountancy and CommNexus. Bradshaw's leadership of the firm's internal innovation project focused on assessment and redesign of the end-to-end service delivery approach.
ALMA MATER
Brigham Young University
FUN FACT

There are five people in his immediate family and each was born in a different country and speaks at least three languages.