FUNDS GO TOWARD UNMANNED AIRCRAFT, SHIP REPAIR AND IT
Pentagon Spends On Services for Navy, Marines
Monday, June 10, 2019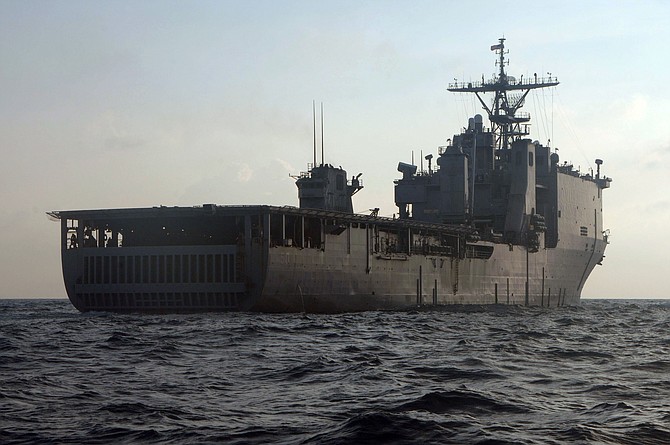 The following are selected defense contracts awarded to San Diego County companies during late May. The U.S. Department of Defense releases a digest of contract awards daily at 5 p.m. Eastern Daylight Time.
• The U.S. Navy awarded Poway-based General Atomics Aeronautical Systems Inc. a $36.5 million contract modification to provide the U.S. Marine Corps with contractor-owned and operated MQ-9 Reaper unmanned aircraft for nine months. The Reaper is a larger version of the original Predator unmanned aircraft and is more commonly associated with the U.S. Air Force. Half the work will be performed outside the continental United States; the aircraft will provide intelligence, surveillance and reconnaissance to Marine Corps task forces in the U.S. Central Command area of responsibility, which takes in the Middle East and central Asia. The remaining 15% of the work will be performed in Poway and 35% in Yuma, Arizona. The Naval Air Systems Command of Patuxent River, Maryland, made the award, announced on May 30. The award was a no-bid deal, as the government determined that no other contractor could provide such a service.
• The U.S. Navy awarded Q.E.D. Systems Inc. a one-year, $19.6 million contract modification to perform third-party advanced planning for shipyard visits of several classes of amphibious ships. Such ships ferry Marines to hostile shores. Work may include maintenance, modernization and inactivation. Ships covered by the contract include the recently built, San Antonio-class amphibious transport docks as well as the older Whidbey Island-class and Harpers Ferry-class dock landing ships. Dock landing ships carry air cushion landing craft. Though Q.E.D. Systems is based in Virginia Beach, Virginia, roughly one third of the work will be performed in San Diego, with the balance in Norfolk, Virginia and Everett, Washington. The Naval Sea Systems Command of Washington, D.C. awarded the contract, announced May 21.
• The U.S. Navy awarded Expeditionary Technical Solutions Inc., a small business from Oceanside, a $12.6 million information technology contract for the Marine Corps. The firm-fixed-price task order covers test and engineering technical support services for the Combat Operations Center and Tactical Systems Oriented Architecture programs. Work will be done at Camp Pendleton and is set to run through November 2024. The business, known for short as ETSI, is a service-disabled, veteran-owned small business and a woman-owned small business. The Marine Corps Tactical Systems Support Activity awarded the contract, announced on May 20. There were 11 bidders.