P.E. FIRM TO BUY PROFLOWERS FOR $95M; 167 FACE LAYOFFS
FTD Bankruptcy Puts ProFlowers in Hands Of Private Equity Firm
Monday, June 10, 2019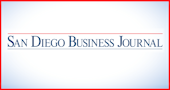 ProFlowers, headquartered in San Diego, will close its local facility and lay off 167 employees, according to a WARN filing with the Employment Development Department (EDD). The announcement preceded a news release by FTD Cos. Inc., parent company to ProFlowers, stating it is filing for bankruptcy protection.
Illinois-based FTD Cos. acquired Provide Commerce, a San Diego subsidiary of Liberty Interactive Corp., which owns and operates ProFlowers and other floral and gifting brands, in 2014 for $430 million. ProFlowers was founded in 1998 and was purchased by Liberty Interactive Corp. in 2006 for $477 million.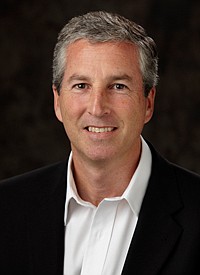 "The important actions we are taking today are designed to enable us to continue supporting our network of florists and business partners and serving consumers while we work to complete the initiatives coming out of our strategic review," said Scott Levin, FTD's president and chief executive officer, via a statement. "Over the last several months, we conducted a robust strategic review to determine the best path forward for our company. With the advice and support of our outside advisors, we have initiated this court-supervised restructuring process to provide an orderly forum to facilitate sales of our businesses as going concerns and to enable us to address a near-term debt maturity."
Nexus Capital Management LP, a California-based private equity firm, has entered a definitive asset purchase agreement with FTD Cos. to buy ProFlowers for a purchase price of $95 million in cash, pending approval of the bankruptcy court, according to the news release. The release also states ProFlowers will undergo an operational restructuring to reduce cost, which includes moving floral order fulfillment and distribution to the FTD florist network and third-party partners in the company's drop-ship network.
FTD Cos. was founded in 1910 and includes brands like Shari's Berries, Personal Creations, Gifts.com and ProPlants. ProFlowers will continue to operate and process orders through its website.
Founded in 1998 by Jared Poulis, ProFlowers was one of San Diego's biggest e-commerce success stories. At the time, its offer of flowers direct-from-the-grower was new and different. Bill Strauss was its early CEO.
ProFlowers expanded and its sister companies (such as Shari's Berries) operated under an umbrella company named Provide Commerce, which went public in late 2003. Its days as a publicly traded company did not last long. In 2006, Liberty Interactive — which may be best known as the parent to home shopping channel QVC Inc. — bought the business.
In 2012, the San Diego Business Journal reported that Provide Commerce had revenue of about $600 million and offices in 14 cities. It had 450 full-time employees in San Diego. Business was so brisk that it needed to hire 800 seasonal customer service workers to handle orders during its peak season, which was between Halloween and Mother's Day. Valentine's Day was particularly busy.
At the time, Provide Commerce had an information technology staff of 150 people. Then-CEO Chris Shimojina said the business' servers handled more volume than the Nasdaq stock market. A spokeswoman said ProFlowers was able to process 2 million bouquets in the days leading up to Mother's Day.