Foundation Raises More Funds to Bring Lifesaving Care To Pets
Monday, June 10, 2019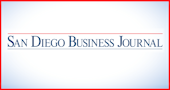 The Foundation for Animal Care and Education, FACE, hosted its Bags & Baubles silent auction for the ninth consecutive year to raise funds and awareness for local pets in need of lifesaving veterinary care. This year was one of the most successful yet, with more than 400 attendees and a record $138,000 raised. One hundred percent of the proceeds go back to the animals.
FACE's Bags & Baubles fundraiser offered San Diego's fashion and philanthropic crowds the chance to shop for a good cause. Hundreds of items were auctioned to raise funds for families struggling to save their beloved pets from economic euthanasia — a tragic situation that occurs when a pet is euthanized for a treatable medical condition due to financial hardship.
The event was held at the Rancho Santa Fe estate, Casa de Cinira, a nod to Cini Robb and Ira Robb, the hosts of Bags & Baubles. Cini is also the board president of FACE Foundation; Ira serves on the advisory committee.
Established in 2006, FACE is a nonprofit that provides financial assistance for emergency veterinary care. FACE strives to save lives, reduce economic euthanasia and increase the wellness of San Diego's pets.