Executive Q & A: James Skeen Jr.
Monday, June 10, 2019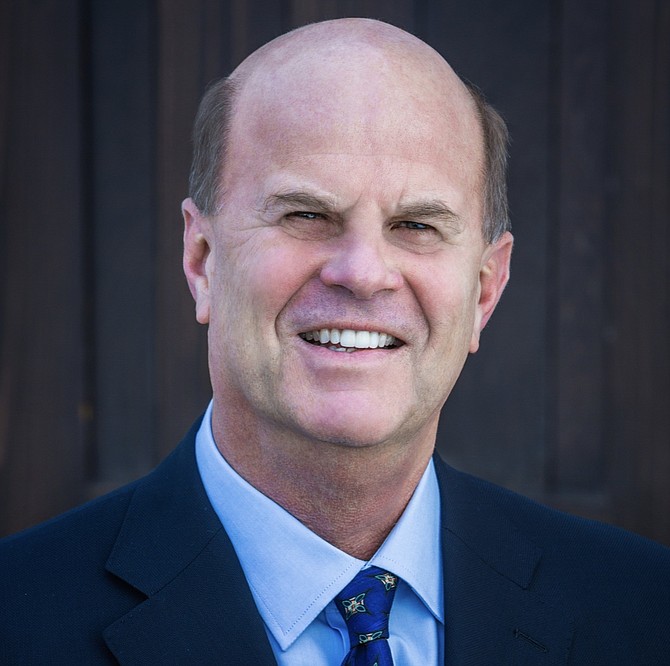 James Skeen Jr.
Founder & Partner, Lockton San Diego
Q: Tell me how you got involved with the FBI, its Citizens Academy and InfraGard.
A: I'm a founding board member of the Cyber Center of Excellence.[The nonprofit organization was created to support the growth of the cyber industry in San Diego, and to promote cybersecurity in the community]. I was made aware of the Citizens Academy.
Citizens Academy is a very interesting extension of the FBI.
Each and every FBI field office hosts a Citizens Academy class on an annual basis. There are 56 field offices in the United States. They reach out into their respective communities. They pull leaders from business, religious, civic and community groups, and stand up a class. Everyone goes through a basic background check. And then for the next six to eight weeks, you go to the Bureau office in your respective cities in the evening for one night a week. For three or so hours, you have the different agents focused in different areas present to you a deeper dive into their world.
Every office has their own investigative priorities, and those are global, national and local. It's a combination of what that city, that office wants to focus on. In San Diego it's things like child pornography, drugs, gangs, human trafficking, white collar crime, organized crime —all made 10 times worse by the internet. The goal is to have us emerge more informed, and by so extensions of that local field office.
Q: When did you go through the Citizens Academy program? A: Three years ago.
Q:Were there any high points of the program? Are there any things that stick out in your mind?
A: I come from a multi-generation law enforcement family so I have tremendous respect for first responders and military. But I met a fellow through the Citizens Academy named John Caruthers. And John Caruthers is what they call a supervisory special agent, an SSA, in charge of their cyber squad in San Diego. I was inspired by how much this one individual was doing in the form of community outreach. In addition to a very busy day job, he was running all over San Diego County, meeting with different groups and educating them about the threat. Cyber risk is real, growing and not going away. I recruited him to the Cyber Center of Excellence board.
Think of the fact that there are 60,000 NYPD employees. And there are only 37,000 FBI in 56 field offices throughout the country, and a presence in 84 countries around the world. So we sat back at the Cyber Center of Excellence and said,"How can we help the FBI at their strategic initiative calledCommunity Engagement? How can the private sector help law enforcement protect us?" So we created the Executive Briefing Series.
Prev Next