Community Leader Champions Grant for UC San Diego Program
Monday, June 10, 2019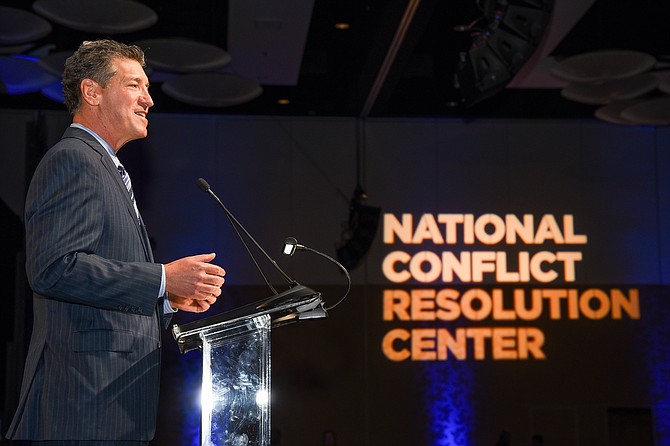 Community leader Elaine Galinson directed $5 million in grants to continue momentum of UC San Diego's student program in partnership with National Conflict Resolution Center.
Galinson, a loyal supporter of the University of California, San Diego, will make recommendations expected to total $5 million from a donor advised fund, held by the Jewish Community Foundation, that her father entrusted her to oversee. When completed, the recommended grants will include $4.5 million to endow the Galinson/Glickman Campus Civility Program at UC San Diego, a partnership between the NCRC and UC San Diego's Center for Student Involvement. An additional $500,000 will name two classrooms in the Public Engagement Building of the new North Torrey Pines Living and Learning Community, currently under construction.
The UC San Diego Galinson/Glickman Campus Civility Program, named after Galinson's late father who passed away in 2018, is focused on students. The program will provide opportunities for students to learn how to put the university's Principles of Community into action.
Steven Dinkin, president of the San Diego-based NCRC, said: "We set up a campus civility advisory committee, and she (Galinson)took a leadership role… The student civility program at UC San Diego is the most comprehensive model that we have worked on, and it has launched programming on college campuses across the western U.S."
The collaboration between UC San Diego and the National Conflict Resolution Center began more than 15 years ago and has resulted in a variety of programs that teach the importance of effective communication skills to faculty, staff and students.
Galinson's grants contribute to the Campaign for UC San Diego, a $2 billion comprehensive fundraising effort.