ProFlowers to Close San Diego Facility, Lay-Off 167 Local Employees
Tuesday, June 4, 2019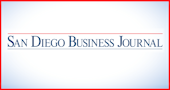 ProFlowers, headquartered in San Diego, will close its local facility and lay off 167 employees, according to a WARN filing with the Employment Development Department (EDD). The announcement preceded a press release by FTD Companies Inc., parent company to ProFlowers, stating it is filing for bankruptcy protection.
Illinois-based FTD Companies acquired Provide Commerce, a San Diego subsidiary of Liberty Interactive Corp., which owns and operates ProFlowers and other floral and gifting brands, in 2014 for $430 million. ProFlowers was founded in 1998 and was purchased by Liberty Interactive Corp. in 2006 for $477 million.
"The important actions we are taking today are designed to enable us to continue supporting our network of florists and business partners and serving consumers while we work to complete the initiatives coming out of our strategic review," said Scott Levin, FTD's president and chief executive officer, via a statement. "Over the last several months, we conducted a robust strategic review to determine the best path forward for our company. With the advice and support of our outside advisors, we have initiated this court-supervised restructuring process to provide an orderly forum to facilitate sales of our businesses as going concerns and to enable us to address a near-term debt maturity."
Nexus Capital Management LP, a California-based private equity sponsor, has entered a definitive asset purchase agreement with FTD Companies to buy ProFlowers for a purchase price of $95 million in cash, pending approval of the bankruptcy court, according to the press release. The release also states ProFlowers will undergo an operational restructuring to reduce cost, which includes moving floral order fulfillment and distribution to the FTD florist network and third-party partners in the company's drop-ship network.
FTD Companies was founded in 1910 and includes brands like Shari's Berries, Personal Creations, Gifts.com and ProPlants. ProFlowers will continue to operate and process orders through its website.
Travel & hospitality reporter Mariel Concepcion can be reached at mconcepcion@sdbj.com or 858-634-4625.