ANOC World Beach Games Won't Take Place in San Diego
Sunday, June 2, 2019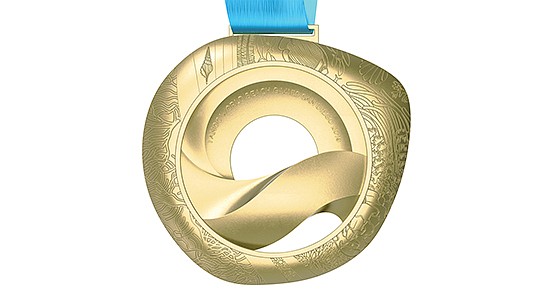 After winning a three-year bidding war against other U.S. cities and seven countries to host the inaugural Association of National Olympic Committees (ANOC) World Beach Games this year, San Diego will no longer host the 2019 event. According to a press release, ANOC has decided to relocate to a new host city that can provide "the best possible environment for NOC's and their athletes."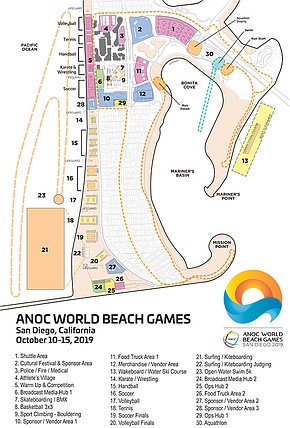 ANOC is currently in discussion with a number of cities that can guarantee the right financial backing and has experience hosting these types of events. Once that decision has been finalized, an announcement will be made.
"Due to challenges with securing the necessary sponsorships for the inaugural 2019 ANOC World Beach Games in San Diego this October, and the time sensitivity, we have regretfully learned the Association of National Olympic Committees (ANOC) has decided to withdraw the event from San Diego," said Vince Mudd, chair of the San Diego Exploratory Foundation and the 2019 local organizing president for the San Diego ANOC World Beach Games, in a statement. "San Diego has a long history of successfully hosting major events, including Super Bowls and World Series among others... This was a first-time event with no historical private-sector support and we were prepared to meet ANOC's goals. While disappointed in ANOC's decision, we will remain in communication with their team."
During a May 2018 news conference, Mudd told members of the media that the games would attract 1,300 athletes representing over 200 countries and playing in 15 sports and 17 disciplines. Additionally, more than 400,000 fans were expected to attend the multisport event.
More than 70 NOCs have qualified for the inaugural ANOC World Beach Games, so far according to the news release. The event will include beach, water and action sports.
Travel & hospitality reporter Mariel Concepcion can be reached at mconcepcion@sdbj.com or 858-634-4625.