Q2: Dexcom's Revenue Rises 39%
Wednesday, July 31, 2019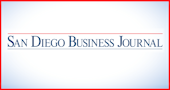 In second quarter earnings Dexcom continued fast growth with a 39% year-over-year increase in revenue.

The diabetes monitoring company generated $336.4 million in sales, according to quarterly results released July 31. The company posted a $0.8 million net loss, compared to a loss of $4.9 million during the prior year period.
"Dexcom generated another outstanding quarter of growth as physicians and people with diabetes continue to embrace real-time CGM (continuous glucose monitoring) and the demonstrated benefits of Dexcom's G6 system," said CEO Kevin Sayer.
Dexcom's gross profit totaled $206.5 million, or 61.4% of sales, compared to the second quarter last year that saw gross profit of $153.6 million, or 63.3% of sales.
With the results Dexcom now expects for the year $1.325 billion to $1.375 billion in revenue. Previously the company anticipated $1.25 billion to $1.30 billion in full-year revenue.