RENTS RISE AT BIG PROPERTIES, AS INVESTORS SHY AWAY FROM STRIP CENTERS
Retail Sector Sees Mixed Results, Clearly Favors Power Centers
Tuesday, July 30, 2019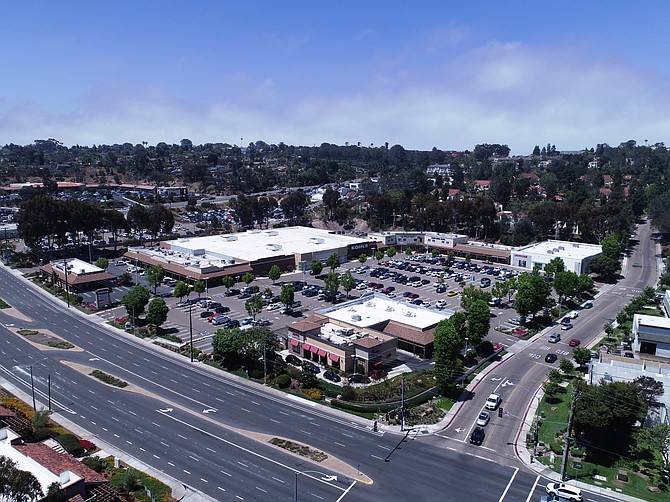 Retail property finished the first half of 2019 with a mixed performance as investors went after top centers with multiple offers but shied away a bit from space in some neighborhood strip shopping centers.
"In terms of an investment standpoint, we have solid fundamentals," said Bill Barnett, a senior vice president of commercial real estate brokerage Colliers International.
"The economy is good, interest rates are low, compared to last year they're lower. That's a plus. Capital is abundant," Barnett said. "You certainly have more capital, more buyers than there is product."
Even so, the commercial real estate brokerage CBRE reported that "a slower than average" second quarter of 2019 left the market "relatively unchanged."
Absorption, which measures newly occupied space offset by vacated space, was "nearly flat this quarter," CBRE reported.
On the one hand, CBRE said rental rates for power centers were up 56 cents per square foot year over year, but rates at strip, neighborhood and community centers were off ever-so slightly — about one to two cents per square foot.
Among the prominent deals in the first half of the year was the $43 million sale of the 124,411 square-foot Encinitas Marketplace at 110-194 El Camino Real in January.
Encinitas along with Chula Vista and Carlsbad had the most retail space that was newly occupied in the first half of the year, according to a report by Jolanta Campion, director of research for Cushman & Wakefield in San Diego.
Leading in newly absorbed retail space was The Millenia Town Center in Chula Vista, which attracted buybuyBaby, Cost Plus World Market, Home Goods and Ross, Campion wrote.
The Square at Bressi Ranch in Carlsbad also filled up in the first six months with tenants that included Sprouts Farmers Market, CVS, BevMo, Mendocino Farms, Yoga Six and Bird Rock Coffee Roasters.
Campion said that there was a slight increase in vacancy rates for the first half of 2019 compared with the same period in 2018 — 4.8 percent compared with 4 percent, according to Campion.
Chad Iafrate, a senior director with Cushman & Wakefield, said the uptick in vacancy rates is temporary.
"I don't think it's indicative of a changing in trends just yet," said Iafrate. He said prospective tenants are negotiating for some of that vacant space, so vacancy rates will likely drop by the end of the year.
Demand for Quality Space
"There's a huge demand for quality space," Iafrate said. "We have multiple offers and rental rates are north of $7 a square foot for base rate per month. That's a pretty healthy rate."
In contrast, Iafrate said demand has slackened for in-line space with a lower profile in the middle of strip of stores.
"We've kind of reached the peak in rental rates for that kind of space," Iafrate said. "There's still activity, but I think a lot of the prospective tenants are either being more selective or when you get into these centers that have a large number of shops in the center, a lot of these categories are already existing in the center. You have the nail salon, you have the pizza guy, so it's hard to find new tenants that don't compete with existing tenants."
Grocery and Pharmacy Anchors
Barnett of Colliers said the most desirable centers are anchored by grocery stores and pharmacies as opposed to centers that focus on specialty shops.
"From the standpoint of an investor, while a specialty store might be the nice shiny object, there's also inherent risk," Barnett said. "Most people need to go to a grocery and they need medical assistance but they don't always need to go to a specialty store, which I put in the category of disposable income."
Still, both Barnett and Iafrate said they expect retail in general to remain solid through the remainder of 2019 and into 2020.
"We're still in a very healthy environment and there's still plenty of leasing activity going on and I expect that to continue with (interest) rates staying low," Iafrate said.