MANUFACTURING: PLANT BASED CHEMICALS BRING INNOVATION, SUSTAINABILITY
Company Ready to Grow in $3 Trillion Market
Tuesday, July 30, 2019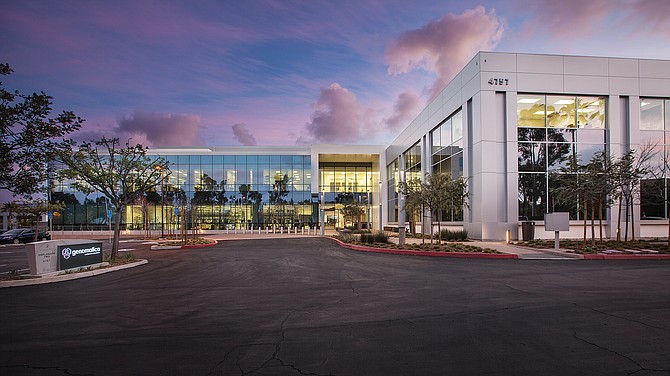 Fresh off of his company's first acquisition, Genomatica CEO Christophe Schilling hopes to grow the sustainable chemicals company into new segments.
The company already has a vast portfolio of chemical products that it manufactures or licenses out to major manufacturers. Instead of having chemicals derived from fossil fuels, Genomatica makes its chemicals from plant-based sugars or biomass-based feedstocks. For example, the company has developed chemicals used in spandex, cosmetics, tires, and nylon carpets and clothing.

'Providing the Blueprint'
"At the core of what we do, we develop the technology that makes those chemicals. Our basic product is providing the blueprint of how to build, design and operate it, the microorganism that goes into a fermentation tank that is specially engineered to make that chemical," Schilling said. "As a tech innovator, that's why it's a great fit for us being here."
In June, Genomatica acquired the life sciences division of biofuels supplier Renewable Energy Group Inc. With the acquisition, Genomatica will be able to expand into cleaning products, flavors and fragrances. For example, Schilling said the company will be able to make the chemicals used in detergents, soaps, shampoos and cleaners using renewable methods.
Biofuels Partnership
Genomatica also gained a partnership with Exxon Mobil and Clariant to research advanced biofuels, as a result of the acquisition.
The addition will also bring an influx of talent to Genomatica's 150-person office in UTC. Most of the San Francisco-based division's employees agreed to move to San Diego.
"It was a bit of an unknown. We certainly hoped we would attract people, the core talent, but you never know until you get into it," Schilling said. "With that, we're bringing some fantastic talent to San Diego. We're having a pretty good increase to our workforce as a result."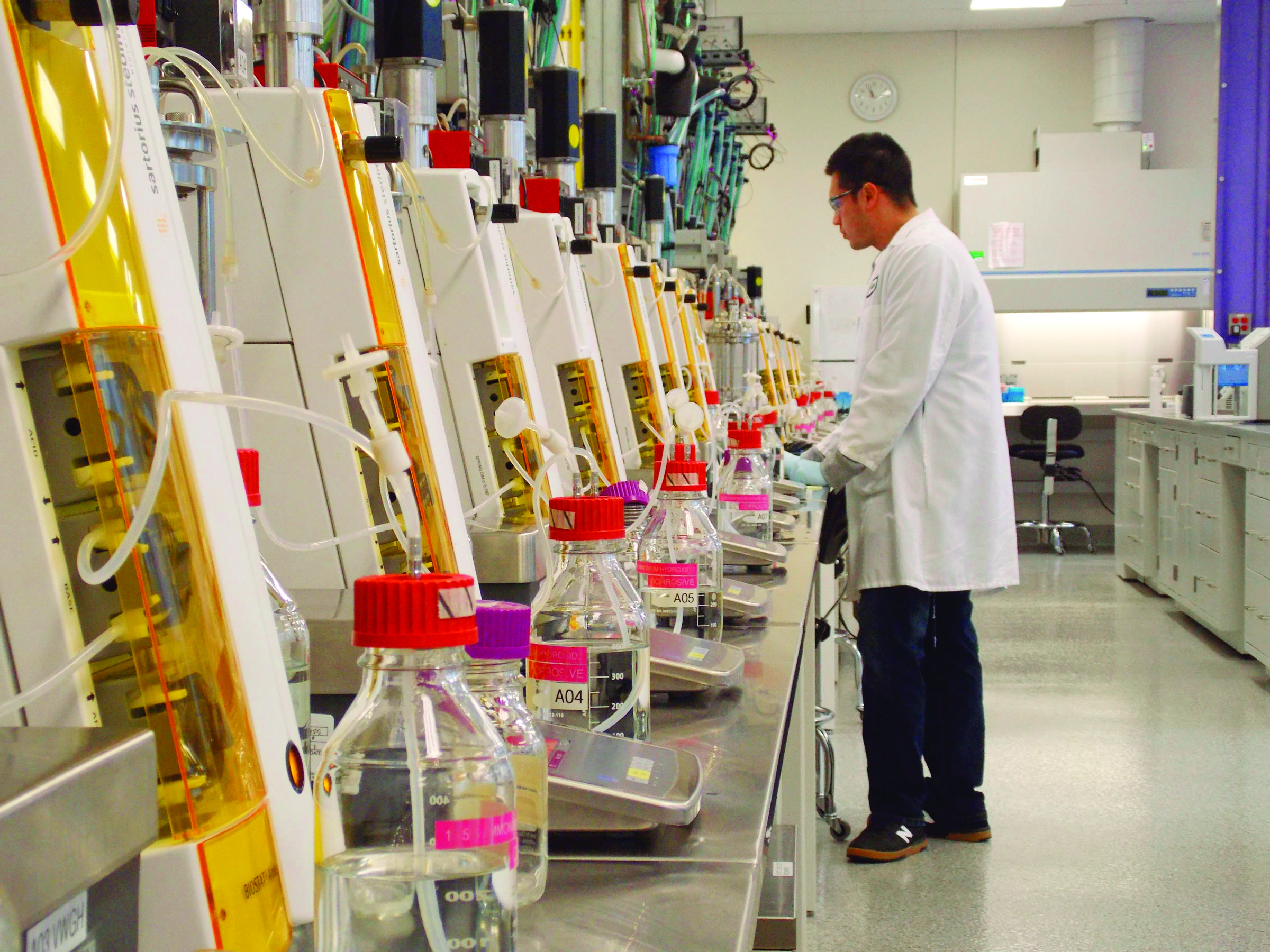 $90M Funding Round
The acquisition was possible thanks to a $90 million funding round from last October, which was led by Casdin Capital, a New York-based firm that invests in life sciences companies, as well as previous investor Viking Global Investors and Genomatica's organism engineering partner, Ginkgo Bioworks.
"We had reached some important milestones," Schilling said. "We were in a place where there were some really interesting growth opportunities we could pursue if we had more capital — this being one of them."
Room for Growth
Though Schilling has steadily built Genomatica since he first founded the company in 1998, there's still plenty of room for growth.
"We're trying to make a $3 trillion per year industry more sustainable," Schilling said. "Massive petrochemical plants end up cranking out a lot of the materials that shape the world we live in."
One of Genomatica's major products is a sustainable way of making the chemical butanediol (BDO), which used to make certain types of plastics and elastics, such as lycra and spandex. Schilling said a plant in Italy currently uses Genomatica's method of making BDO, producing a total of 30,000 tons per year, which is used in biodegradable coffee capsules, food packaging, plastic cutlery and straws.

On a smaller scale, Genomatica also produces and sells its own version of butylene glycol, a chemical used in cosmetic products as a moisturizer.
"It's a smaller market, but it's very meaningful for us," Schilling said.
Schilling predicts future momentum as consumers pay more attention to where their products are coming from.
"I think what you see is people asking a lot more questions and trying to understand things more and more. There's already an organic movement; people are conscious about what chemicals are used to make food," he said. "We view this as part of our responsibility as well. … That plastic bottle — where did it come from? Many people don't know, and that's ok, but it's a great opportunity to educate people."