Mission Hills Apartments Sold For Nearly $4.9M
Monday, July 29, 2019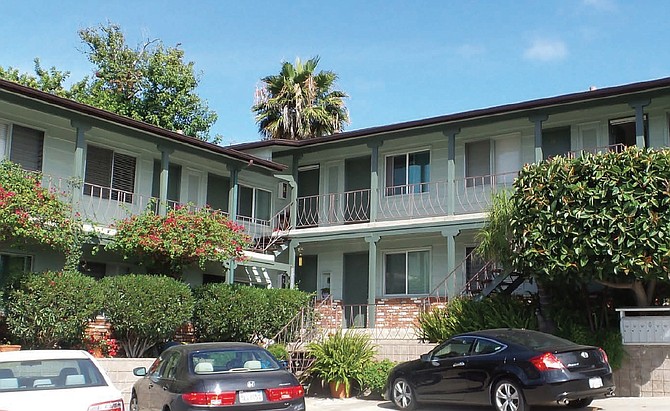 A Mission Hills apartment complex has been sold for nearly $4.9 million.
The Goldman Family Trust sold the property at 2810 Union St. to 2810 Union St. LLC.
Ray Adams, Will Creagan and Clark Rorbach of Cushman & Wakefield's San Diego office represented both parties.
The complex has 24 studio apartments.
The buyer plans to renovate the complex and add photovoltaic solar panels on the roof.
New windows were recently added.
"This offering presented an ideal value-add opportunity for a desirably located property with secluded canyon views and surrounded by multi-million dollar homes. Tenants enjoy a protected residential location that offers convenient access to urban services and amenities," Adams said.
"The neighborhood offers stylish restaurants and shopping with convenient access to employment centers."

Real estate reporter Ray Huard may be reached at rhuard@sdbj.com or 858-277-8904.