Illumina's Q2 Results Fall Short of Expectations
Monday, July 29, 2019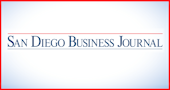 In second quarter earnings Illumina said revenue grew only 1% year over year, an atypical financial miss for the giant of DNA technology.
On July 29, the company reported $838 million in second quarter revenue. Several months ago, Illumina projected $885 million in sales, but then slashed its revenue expectations ahead of the quarter, triggering a stock sell-off.
Illumina has attributed the slowdown to an order that did not close as expected in the second half of June, weakness in the direct-to-consumer market and softer demand for certain DNA sequencing systems.
"While our second quarter results clearly fell short of our expectations, we remain committed to leading innovation in genomics, and to enabling our global community of 6,300 customers who unlock more of the human genome each day in an effort to improve human health and, in many cases, save lives," said CEO Francis deSouza in a news release.
He added the company is encouraged by sequencing consumables growth and more shipments across its sequencing system portfolio.
Despite lower-than-anticipated revenue, Illumina recorded $296 million in net income, a 42% year-over-year increase.
Gross margin came to 68.4%, versus 69.3% in the prior year period, according to Illumina. The company exited the quarter with $3.2 billion in cash, cash equivalents and short-term investments, compared with $3.5 billion as of December 30, 2018.