Southwest Airlines to Expand Service from San Diego to Hawaii
Sunday, July 28, 2019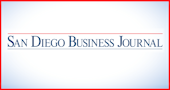 Southwest Airlines is planning on expanding its service options from San Diego to both Lihue, on Kauai, and Hilo, on the island of Hawaii, a July 25 press release states. According to the release, more details on the additions will come in the following weeks.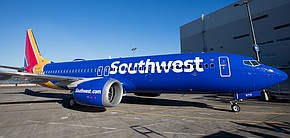 "Demand for Southwest service to, from and within Hawaii is robust," said Gary C. Kelly, chairman of the board and chief executive officer, via a statement. "While the lack of available aircraft, due to the MAX groundings, resulted in expansion delays to Hawaii, we are excited to resume growth plans next month with the first of several intended announcements."
Southwest also recently announced it will cease operations at Newark Liberty International Airport in New Jersey with plans to consolidate at New York LaGuardia Airport effective Nov. 3.
"The financial results at Newark have been below expectations, despite the efforts of our excellent team at Newark," said Kelly.
In addition to offering new flights out San Diego, Southwest Airlines will add service from Sacramento as well.
Travel & Hospitality reporter Mariel Concepcion can be reached at mconcepcion@sdbj.com or 858-634-4625.