ResMed Reports Q4 Earnings of $69M
Sunday, July 28, 2019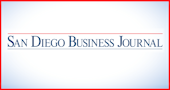 San Diego-based ResMed reported $705 million in fourth quarter revenue, a 13% year-over-year increase.
But net income was $68.8 million, a 37% decrease compared to the prior year period, according to ResMed. The company attributed this to legal settlement expenses of $41.2 million, recent acquisitions, restructuring expenses and higher interest charges.
Operating income fell 18% year over year to $121.1 million.
ResMed specializes in devices and software for breathing disorders. The company's gross margin rose from 58.1% during the fourth quarter of last year to 59.3%.
"Recent mask launches have driven market share gains while continued adoption of our SaaS (software as a service) solutions is driving both revenue growth and a steady margin profile," said Mick Farrell, ResMed's CEO, in a news release.
Full-year revenue hit $2.6 billion, up 11% compared to the prior year.