Bankers Hill Complex Brings $4M
Sunday, July 28, 2019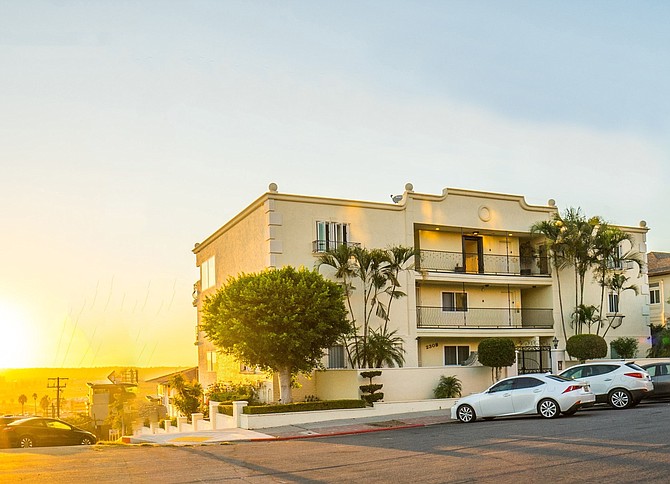 A gated Bankers Hill apartment complex has been sold for $4million.
The complex at 2308 Albatross St. was sold by the Charles V. Pipitone Family Limited Partnership of San Diego to DJM Capital Partners based in San Diego.
Built in 1979, the complex has six two-bedroom, two-bathroom apartments that are about 1,100 square feet each.
The entire third floor of the building was the owner's 3,000 square-foot penthouse, which the buyer plans to convert into three two-bedroom, two-bathroom apartments, said Cody Evans of South Coast Commercial Inc. Evans represented the buyer.
The seller was represented by Adrian Gonzalez of South Coast Commercial.